Last month Hyundai unveiled the 2022 Elantra N and now it's unveiled the North American version. The Elantra N is the third N branded model, which joins the Veloster N and Kona N models.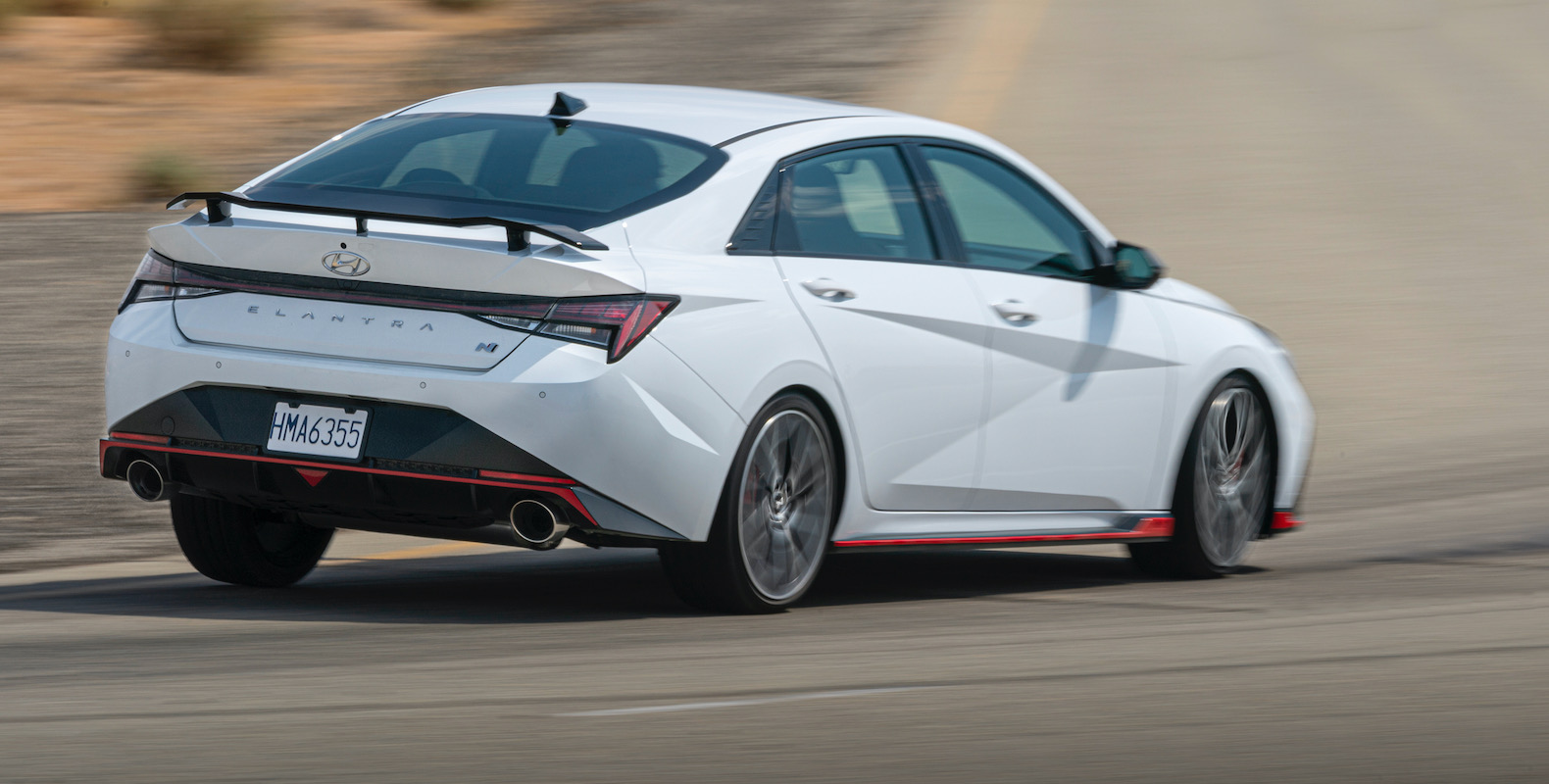 The Elantra N is powered by a 2.0-liter turbocharged four-cylinder engine that generates 276 horsepower and 289 pound-feet of torque. If you're keeping track, that means that the Elantra N has more power than other high-performance compact sedans, like the VW Jetta GLI. We'll have to wait and see if the Elantra N also tops the 2022 Honda Civic Si and Subaru WRX.
Press the N Grin Shift button and the horsepower temporarily increases to 286 hp. The good news is that the Elantra N is available with either a six-speed manual or an eight-speed dual-clutch transmission.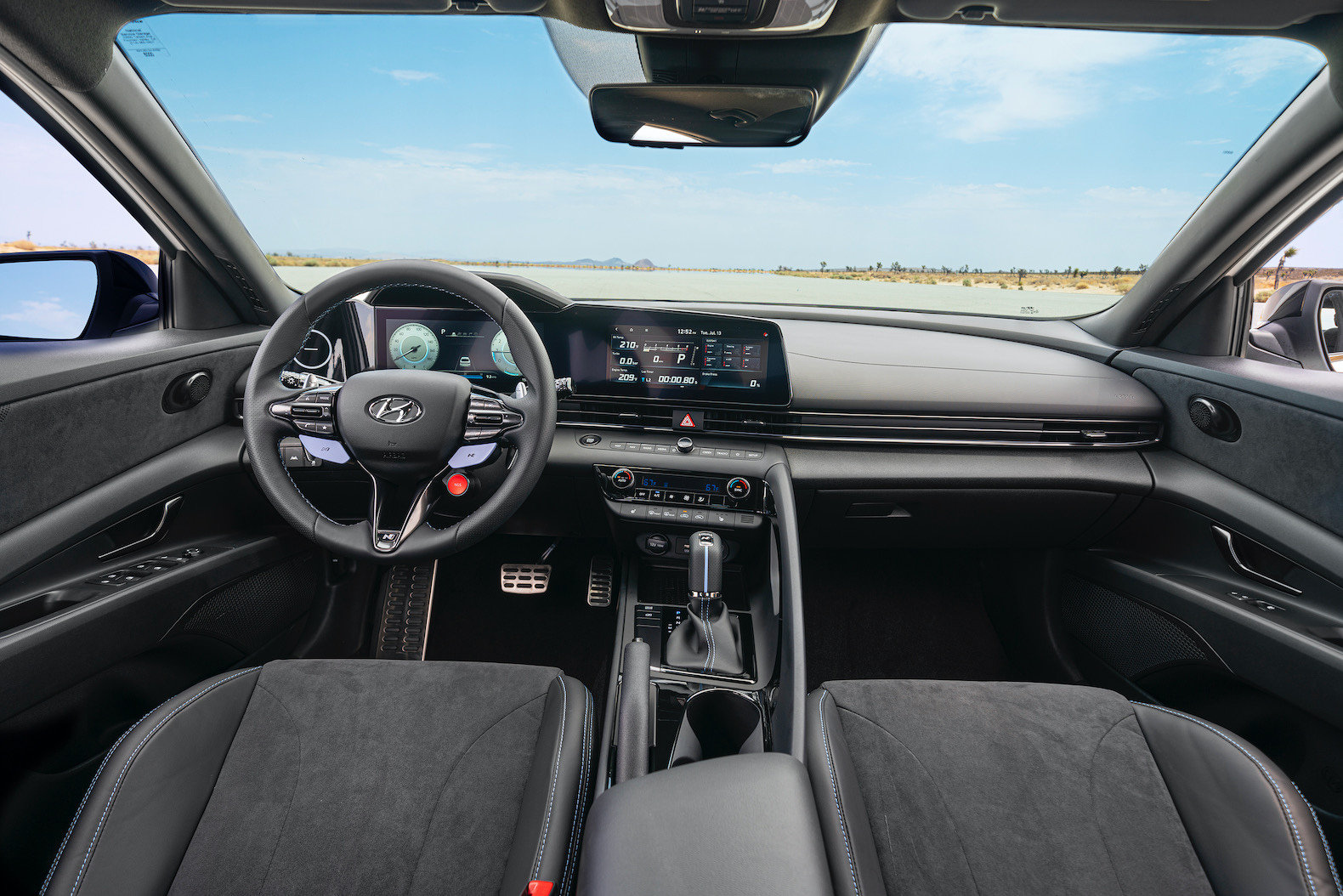 Hyundai also gave the Elantra N other performance enhancements, like an N Corner Carving Differential (e-LSD), Variable Exhaust Valve System and Launch Control. If you opt for the dual-clutch transmission, the Elantra N also comes standard with N Grin Shift (NGS), N Power Shift (NPS) and N Track Sense Shift (NTS).
Stopping power is provided by 14.2-inch brake rotors and it rides on Michelin Pilot Sport 4S tires with 19-inch alloy wheels.
You'll also enjoy the soundtrack, since the Elantra N comes with an N Sound Equalizer that projects a virtual engine sound in the cabin.
Hyundai has not announced the pricing for the 2022 Elantra N.