Cadillac has pulled the covers off the 2022 Cadillac CT4-V Blackwing and CT5-V Blackwing, the ultimate performance versions of the CT4 and CT5. The Cadillac CT4-V Blackwing takes over for the previous ATS-V, while the CT5-V Blackwing follows the CTS-V.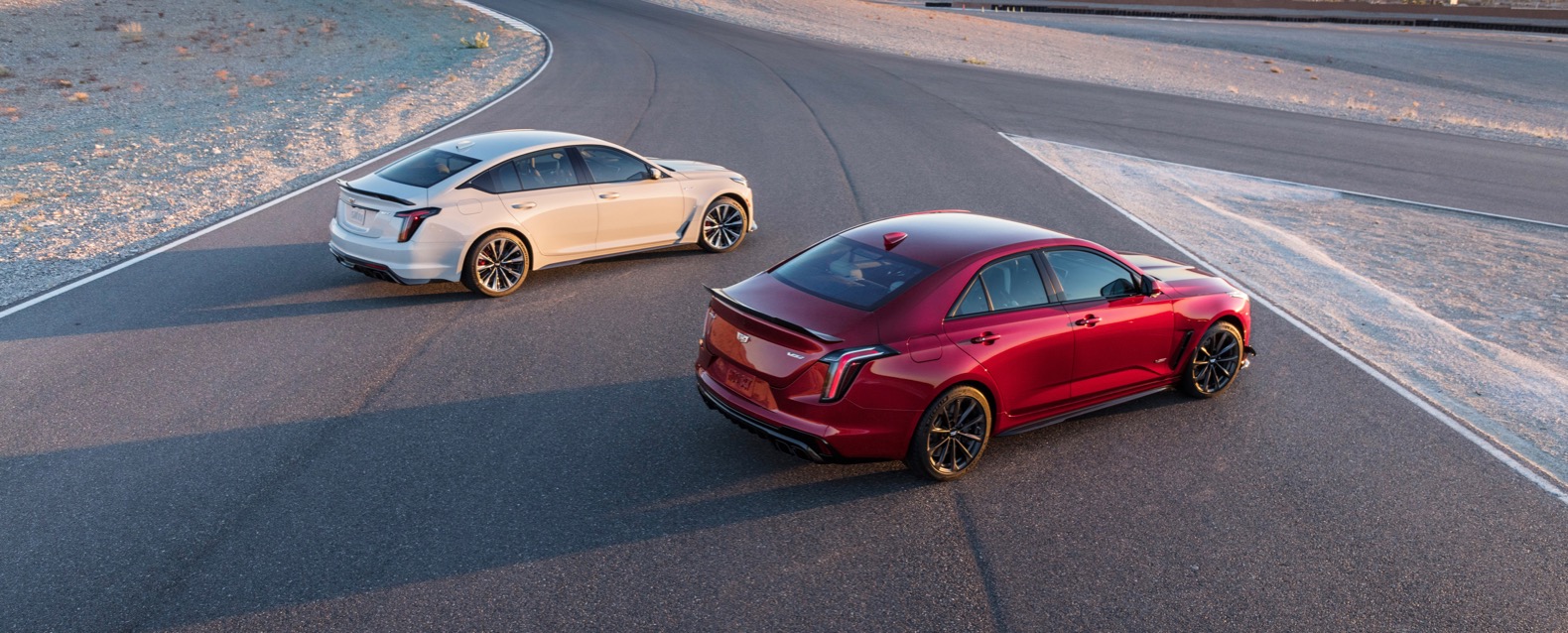 Under the hood of the CT4-V Blackwing there's an updated 3.6-liter twin-turbocharged V6, with 39% less air-intake restriction than the previous ATS-V. It generates 472 horsepower and 445 pound-feet of torque. Buyers can luckily choose between either a six-speed manual or 10-speed automatic transmission.
Cadillac says that the CT4-V Blackwing has a 0-60 mph time of 3.8 seconds with the automatic transmission and a top speed of 189 mph.
The CT5-V Blackwing is powered by an updated version of the supercharged 6.2-liter V-8 from the CTS-V, which now generates 668 hp and 659 lb-ft of torque, up from 640 hp and 630 lb-ft. Air intake airflow is improved by 46 percent vs. the CTS-V. The CT5-V Blackwing is now the most powerful Cadillac ever and it has a 0-60 mph time of 3.7 seconds and a top speed over 200 mph.
Both sedans send the power to the rear wheels.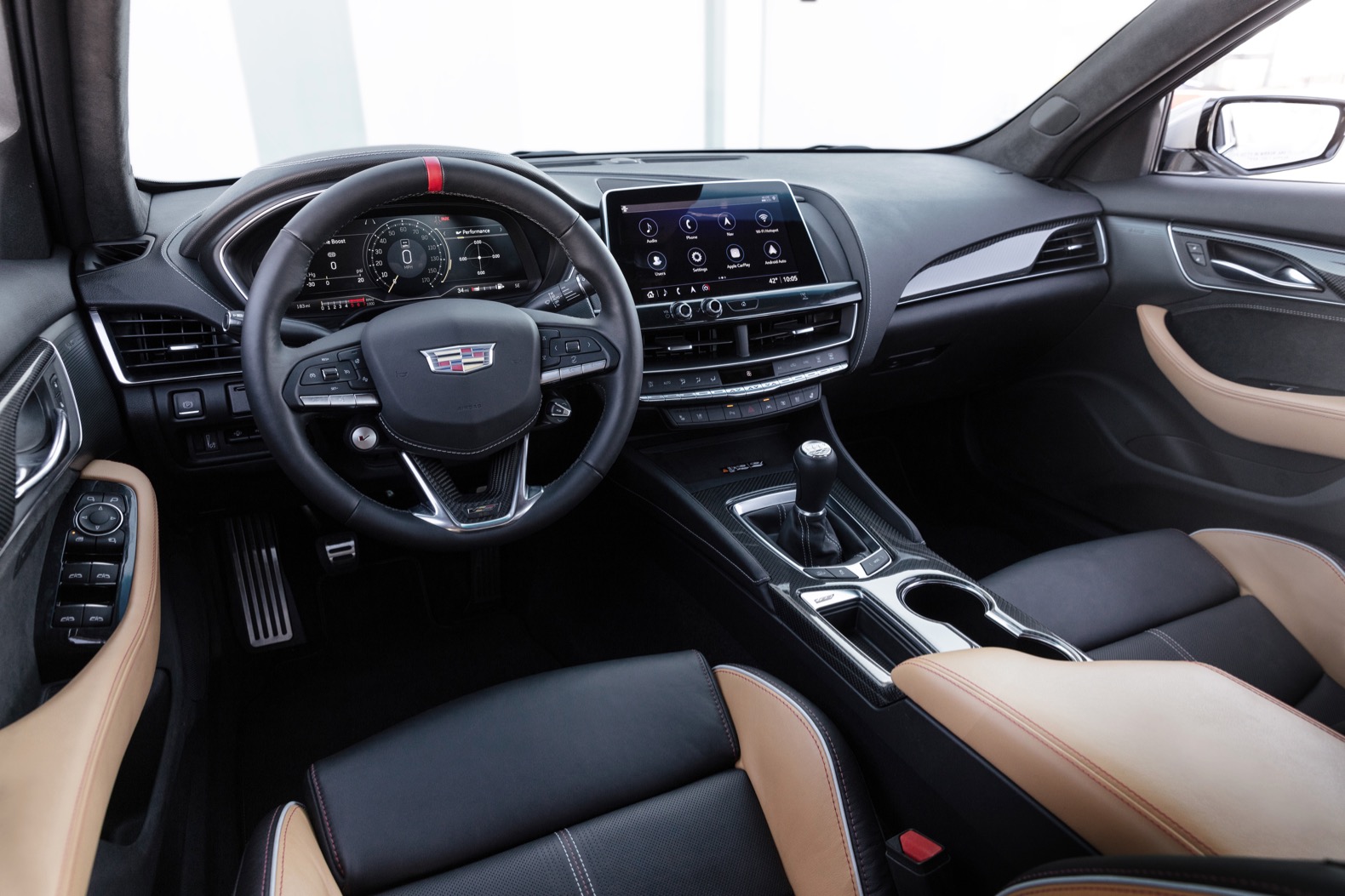 Stopping power is provided by the largest factory-installed brakes in Cadillac history. The CT4-V Blackwing feature 14.96 x 1.34-inch front rotors and 13.4 x 1.1-inch rear rotors, while the CT5-V Blackwing has 15.67 x 1.42-inch front rotors and 14.7 x 1.1-inch rear rotors. The both also feature Brembo six-piston front calipers and four-piston rear calipers. The CT5-V Blackwing is also available with carbon-ceramic brakes.
Both also ride on Michelin Pilot Sport 4S tires that were developed exclusively for the V-Series Blackwing models with Racing "R compound" used for the majority of the tread.
Inside both Blackwing models feature a customizable digital gauge cluster with Custom Launch Control and Performance Traction Management settings.
Pricing for the CT4-V Blackwing starts at $60,985 and $85,985 for the CT5-V Blackwing.