The 2022 Acura RDX sports scads of space and strong turbo-4 power to please wagon fans and sport-sedan drivers equally well. The RDX is a five-seat luxury crossover SUV that rocks a strong turbo-4 and edgy looks. It rivals vehicles like the BMW X3, Audi Q5, and Mercedes-Benz GLC. We like its space, its performance, and its safety, that all combine to make it one of our top choices in the class.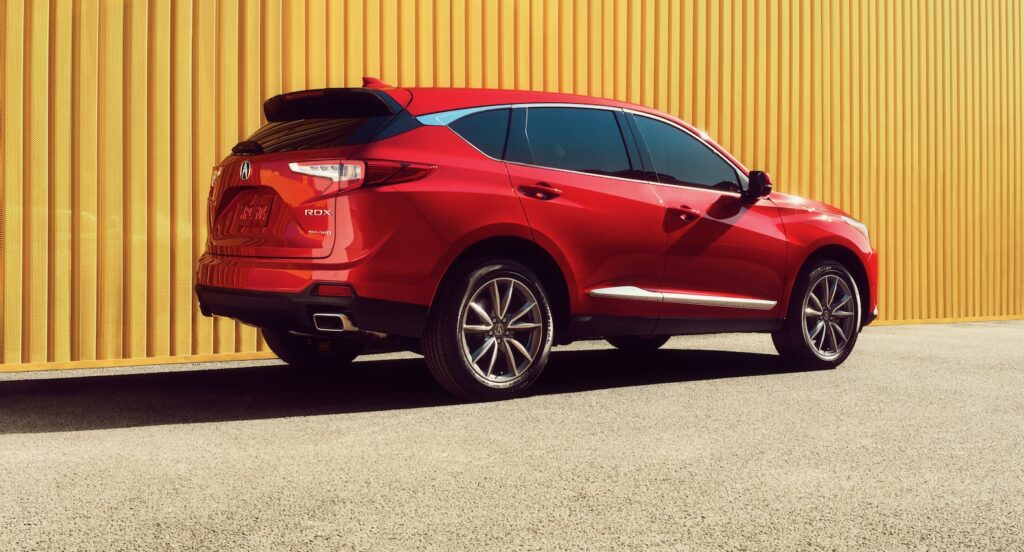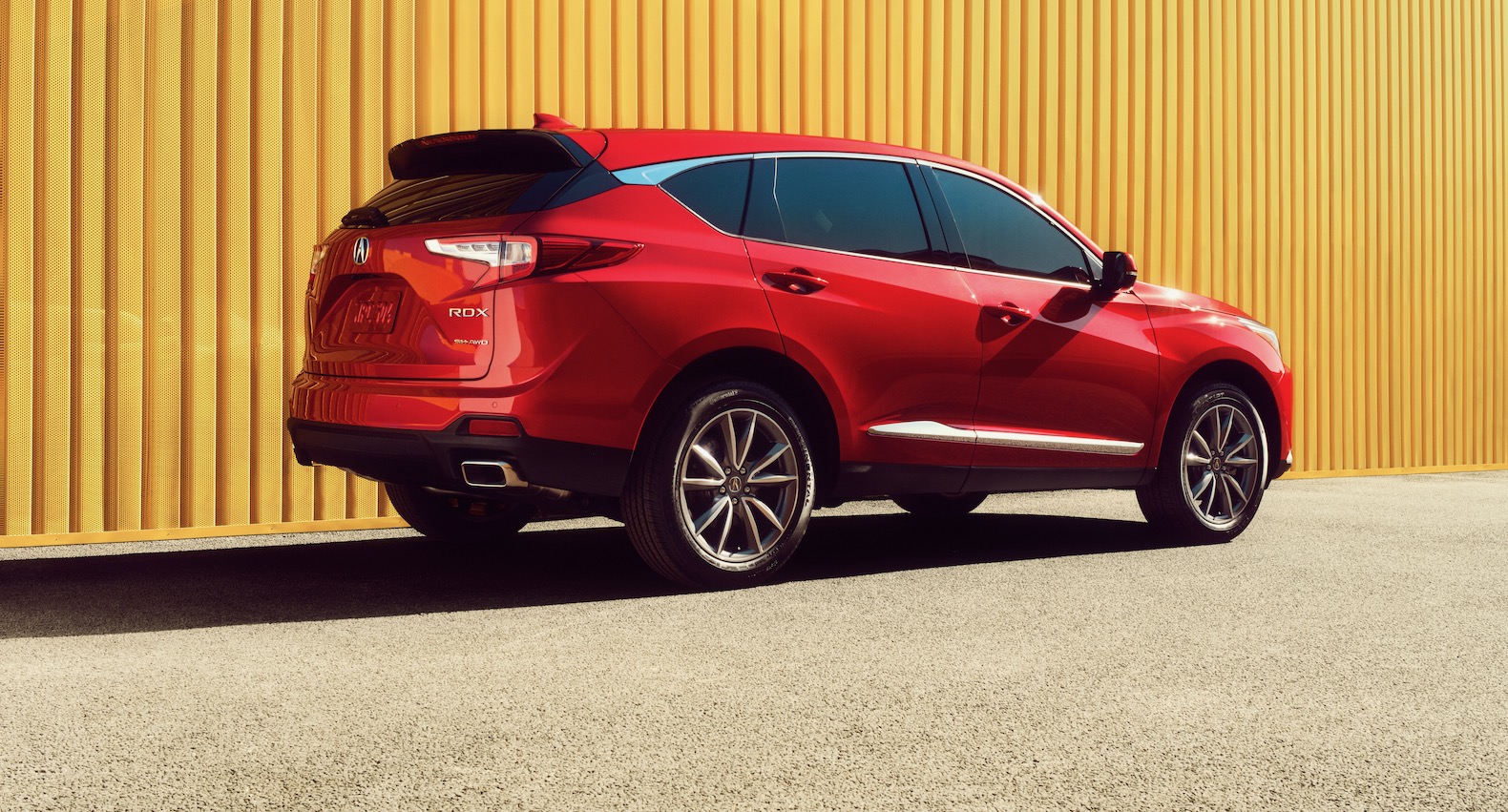 Lots of little changes are on tap for 2022, with a revamped front end, active noise cancellation, wireless Apple CarPlay and Android Auto, available wireless smartphone charging, and remapped drive modes that are said to offer a more comfortable ride and firmer responses. The RDX rises above the crossover fray with gutsy turbo power and polite road manners.

The RDX is expressive and well-chiseled, and the RDX has finely tuned details that pull a decade's worth of styling cues into coherent form. Acura fastens its caliper badge across the RDX's grille like a belt buckle, frames it with thinly sliced LED headlights, and flows that into bulging fenders that cap 19-inch or 20-inch wheels. From there, the sailing roofline arcs gracefully toward rear roof pillars that cinch together with a belt of black and metallic trim. It's a styling trick used by many SUVs to shrink their visual mass, and it works particularly well here.


It's quick off the line, thanks to a 272-hp 2.0-liter turbo-4 with 280 lb-ft of torque. On loan from the buzzy, blitzy Honda Civic Type R, the powertrain's more muted turbo burble hits its torque peak at 1,600 rpm and flips neatly through its 10-speed automatic to usher in highway speeds with polite urgency. A drive-mode selector toggles from Comfort to Sport or Sport+ to speed up shifts, hang in gears, and melt the little fat from the throttle's response.

Fluent in power, the RDX is fluid on the street. With 19-inch wheels, all-season tires, and a steady composure, it threads through esses with ease and without pistoning or jarring ride motions. With the A-Spec's 20-inch wheels it's less absorbent and generates more rear-seat passenger gripes, but Advance versions with their adaptive dampers filter off the big-wheel penalty and render the ride compliant once more.

Front-drive RDXs will be more rare than those with all-wheel drive; Acura's torque-splitting system can ship 70 percent of its power to the back wheels, then split it again across the rear axle to liven up handling in a wagon that sports 8.2 inches of ground clearance and a relatively wide track. Handling is crisp and forgiving, steering is sharp, and the RDX rides firmly but comfortably, especially on models with adaptive damping.
The 2022 RDX rings in with EPA ratings of 22 mpg city, 28 highway, 24 combined for front-drive models. Those in A-Spec trim have slightly lower highway economy; with all-wheel drive, the crossover's ratings dip to 21/27/23 mpg, with a similar slight drop for the A-Spec with it's bigger wheels.

Crash-test scores have been good, and the RDX has lots of safety technology. We wish the surround-view camera system was more widely available, and that blind-spot monitors were standard. The NHTSA says its five-star overall rating includes four-star ratings in all front-impact tests. The IIHS dubs it a Top Safety Pick+ across the board, with no marks against it. Blind-spot monitors cost extra on the base model, but we'd take them. Only the costly Advance edition gets a surround-view camera system, but all RDXs have automatic emergency braking.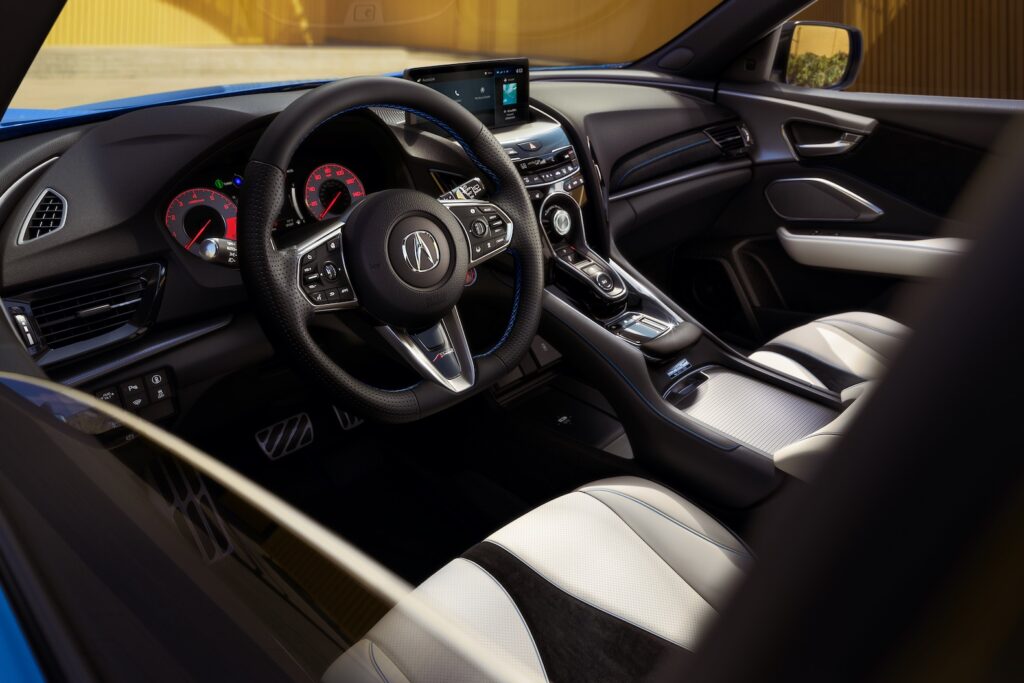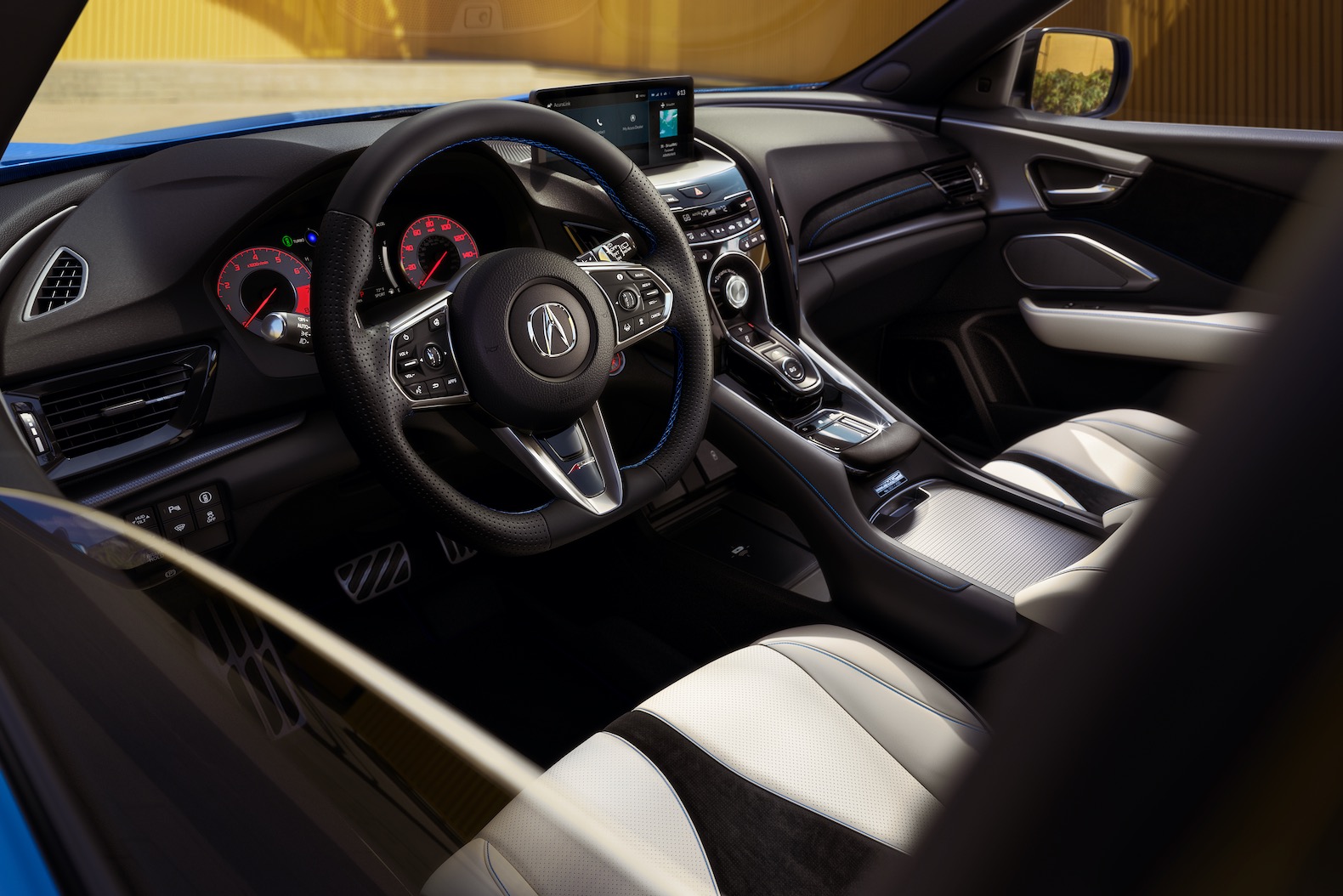 The RDX interior comes in muted shades of gray and beige, but buffs it with wood or aluminum trim and synthetic or real leather. A 10.2-inch display studs the dash, but it's not a touchscreen, and that's a key reason the RDX's console bristles with buttons and switches, from the saddle-backed transmission controller to the touchpad that governs said display. Most versions tend toward opulence, but A-Spec RDXs get black upholstery and red accents.
Acura carves out room for five people from the RDX. It rides on a 108.3-inch wheelbase, so there's room for all, plus a generous amount of cargo. Still, the front passengers get the best of things, with synthetic or real leather covering power-adjustable seats, and heating and cooling on higher-spec cars. Head and leg room are fine, but the bolsters could be bolder—which they are on the Advance edition.

In back, the RDX can sit three across, though two will be on better speaking terms after the trip. With about 38 inches of leg room and a high roofline the RDX doesn't leave 6-footers with chafed scalps or knees; again, the seats themselves could be angled better. Fold the rear seatbacks down and the RDX's 29.5 cubic feet of space expands to 58.9 cubic feet; add on a couple of cubic feet under the cargo floor for flatter objects, like laptop bags.

The RDX has active noise cancellation this year, and Advance editions get thicker glass to mute cabin noise. The classy cabin wears slivers of wood trim at the Advance level, too. Other models have a crowded dash with lots of controls, but there's noticeable improvement over the cluttered Acura dashes of the recent past.

The $40,345 RDX suits us well with its standard leather upholstery, power front seats, 19-inch wheels, 10.2-inch infotainment display, and wireless Android Auto and Apple CarPlay. For another $2,200 Acura powers the rear wheels, too. But we would add the $2,650 Technology Package, which fluffs the list with parking sensors, blind-spot monitors, navigation, and premium audio. The $55,295 RDX PMC Edition heaps on luxury gear, from a head-up display to ELS audio, cooled front seats, and adaptive dampers.

At the end of the day, Acura keeps improving the RDX that makes it remain a standout in its class offering great performance, impressive features, and surprising value; not to mention Acura reliability. That's a bold statement considering the formidable players such as the Audi Q5 and BMW X3. If you're looking at Small Luxury crossovers, the Acura RDX should definitely be on your list, if not at the top.