The 992-generation Porsche 911 is getting some updates for the 2021 model year, which includes some new features and color options – including the cool Python Green exterior color that you see here.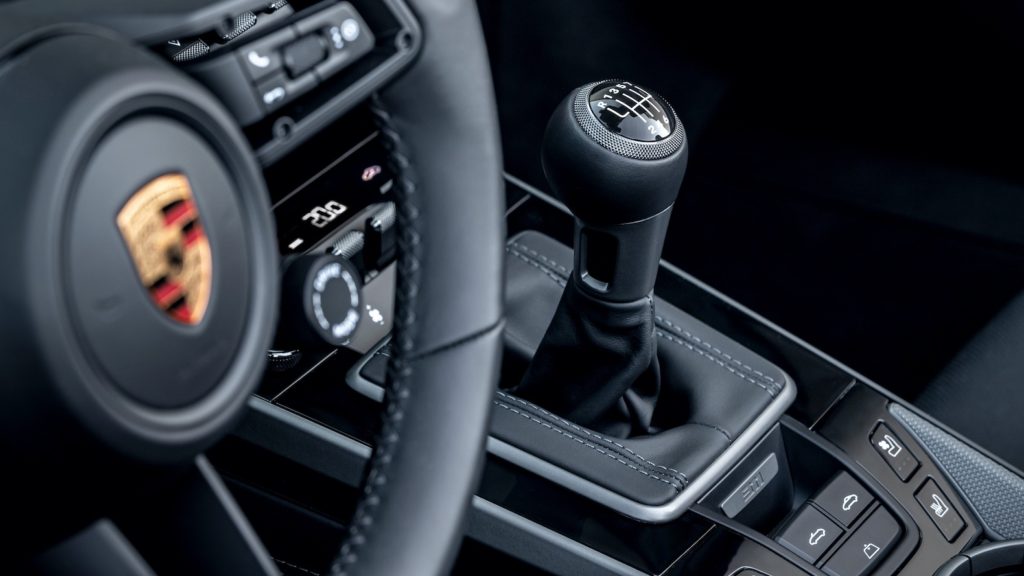 The good news is that many of the options that are available on the 911 Turbo and Turbo S models have trickled down to the lower-end Carrera models. For example the leather package that's standard on the Turbo S is now offered on the lower-end models as part of the 930 Leather Package. Lighter noise insulated glass is also available on the lower-end models as well.
The optional driver-assistance features, which includes lane-keep assist, have now been bundled under the InnoDrive label. The Sport Chrono package now has a digital display in the gauge cluster that will tell you the tire temperature.
The 2021 911 is also available with a new Smartlift system which automatically lifts the front axle based on GPS info. The system automatically memorizes anytime the driver activates the front axle lift system by saving the GPS coordinates so that it can remember the location for the future.
Buyers in Europe can also now get a manual transmission in either the Carrera S or 4S. Porsche already announced the manual transmission for US-spec models last fall.