The 2021 Lexus LS is a sublime hauler that's exceptionally comfortable and thrills with its details. The LS is a big luxury sedan that rivals the Genesis G90, the BMW 7-Series, and even the Tesla Model S. Designed to appeal more to luxury car traditionalists than those looking for a big, sporty four-door, the LS is a plush cruiser with an expansive back seat. For 2021, Lexus has tweaked its big sedan's headlights and taillights and swapped to a newer version of the infotainment interface for a touchscreen.


The LS is a big sedan that comes in a single wheelbase prioritizing rear-seat leg room, though front-seat riders will hardly complain. The big sedan is stylish, but understated compared to other Lexus models, and its interior can be incredibly opulent with the right options. A relatively more subtle version of the brand's signature spindle grille arrangement, is echoed with sharp lines at the rear. The big chrome line around the greenhouse is somewhat bland, though. F Sport versions have bigger wheels and gaping fascia intakes that look too busy to our eyes.

Inside, the LS is also best in standard form. Plan to spend some time looking through the myriad available trim options to select the leather, metal, wood, and even fine cut glass trim that suits your style best. Even against rivals with endless trim combinations, the LS remains a delight. Optional extras include power-adjustable rear seats with heating, cooling, and massaging, as well as high-zoot Mark Levinson audio. No LS is basic inside, but spending extra will open up exotic wood trim and even gorgeous cut glass.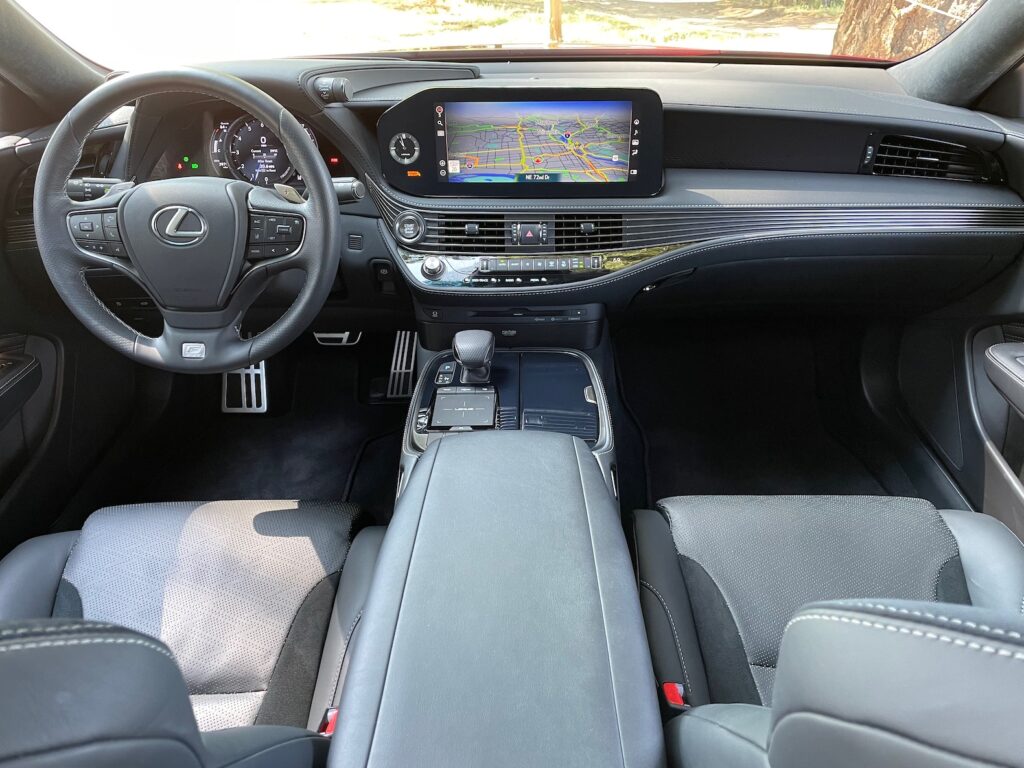 Two V-6 engines are offered. LS 500 sedans have 416 horsepower hustled rearward or to all four corners through a 10-speed automatic gearbox, and they have silky, strong thrust accordingly. The LS 500h swaps in a smaller 1.1-kwh lithium-ion battery pack to work with a naturally-aspirated V-6 and a trick gearbox. The combination delivers good fuel economy and decent power. Look for high-20s fuel economy combined with the hybrid which seems to suit the personality of the LS the best.

Drivers looking for sporty handling should shop elsewhere. The LS is old-school luxury in its ride and handling, even with bigger wheels and even with the optional F Sport package that's more about style. The standard coil springs can be swapped out for an adjustable air setup, and it's far from sloppy in its handling. But the LS doesn't ride with the firm and planted poise of German rivals or even the comfortable middle ground of the Genesis G80. It's content to soak up the pavement with little to no intrusion into the cabin.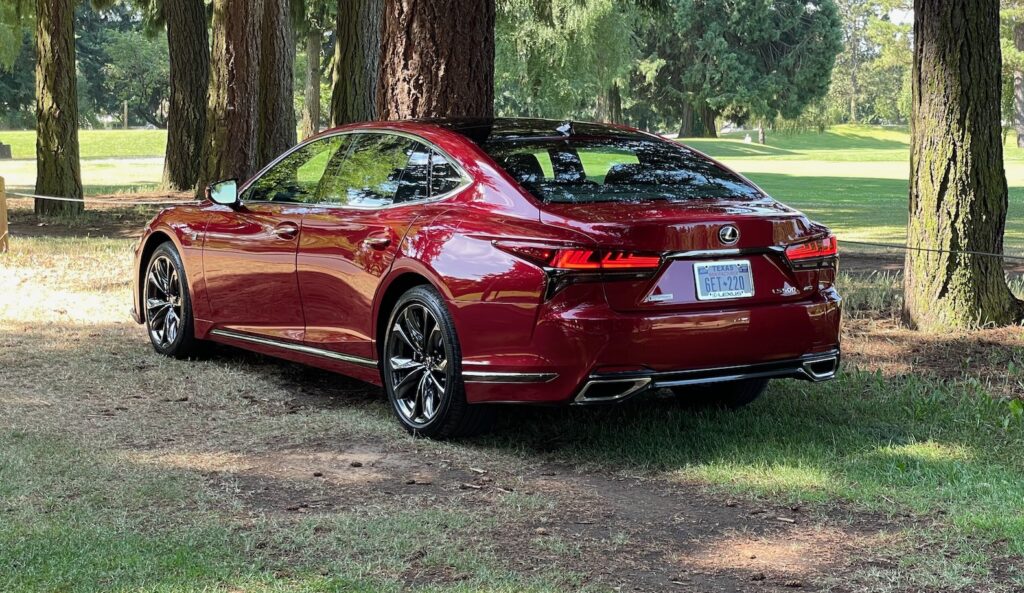 Standard safety fare includes adaptive cruise control and lane-departure warnings, while a more advanced system that can steer this big sedan away from pedestrians or change lanes at the tap of a turn signal is optional. The 2021 Lexus LS lineup begins just south of $80,000 and climbs to about $105,000. A well-equipped LS 500h runs about $95,000, depending on which interior trim you select.

At the end of the day the 2021 Lexus LS is an astounding vehicle at any price. With the hybrid version turning a great sedan into an amazing one. It drives well, rides great, and pampers its occupants in supreme comfort. If you're looking to be coddled and arrive more rejuvenated to your destination, the relentless pursuit of perfection is the Lexus LS.