The Ford Mustang Bullitt is officially done after the 2020 model year, but there's good news. Ford is working on a new Mustang that will revive the Mach 1 name. Ford has yet to confirm the 2021 Mustang Mach 1, but a leaked doc lists it.
The leaked Ford document was recently posted on the Mach E Club forum, which shows the different trim levels for the 2021 Mustang. You'll notice that the Mustang Bullitt is gone and in its place we have the new Mustang Mach 1.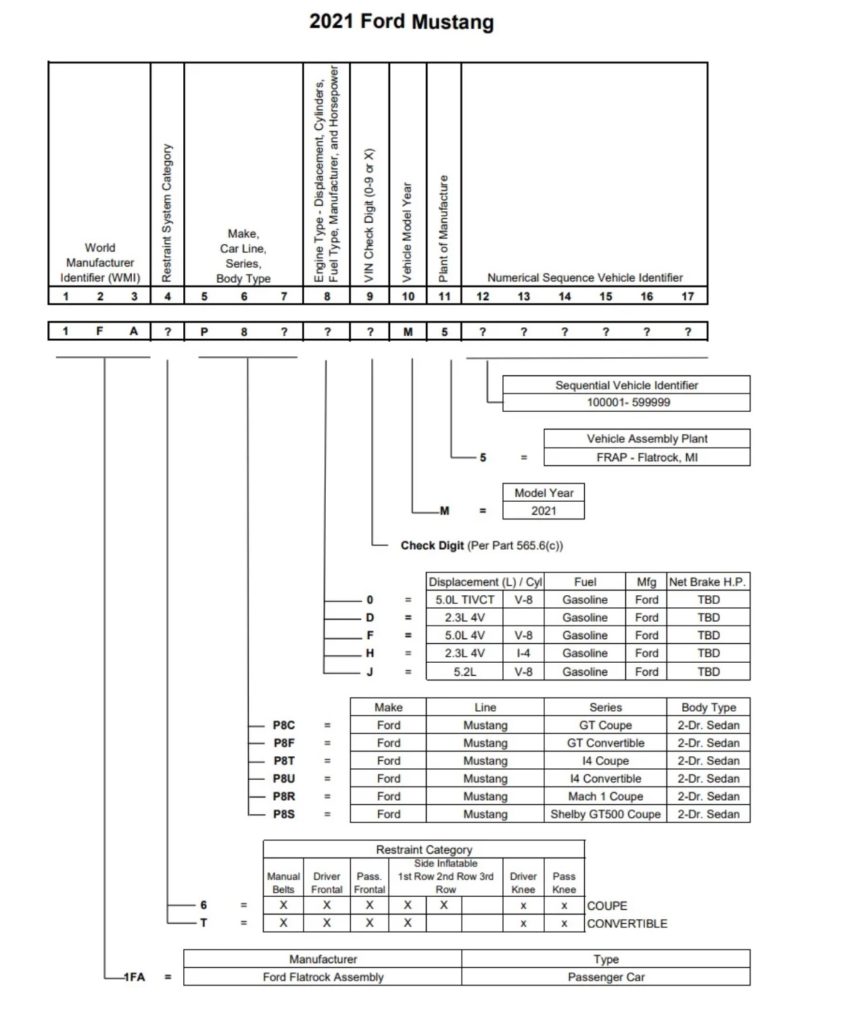 Since Ford hasn't officially announced the Mustang Mach 1, we don't have a lot of details, but it will most likely be powered by the 5.0-liter V8. Recent prototypes of a new Mustang have been spotted with a different front fascia, bigger exhaust tips and a unique rear wing.
We should have more details soon.