We're finally going to get to see the 2021 Ford Bronco next week when it debuts on July 13, but the last week Ford started to officially tease the new Bronco. Now we have a new teaser image that teases the whole new Bronco family, which includes the Bronco and the Bronco Sport.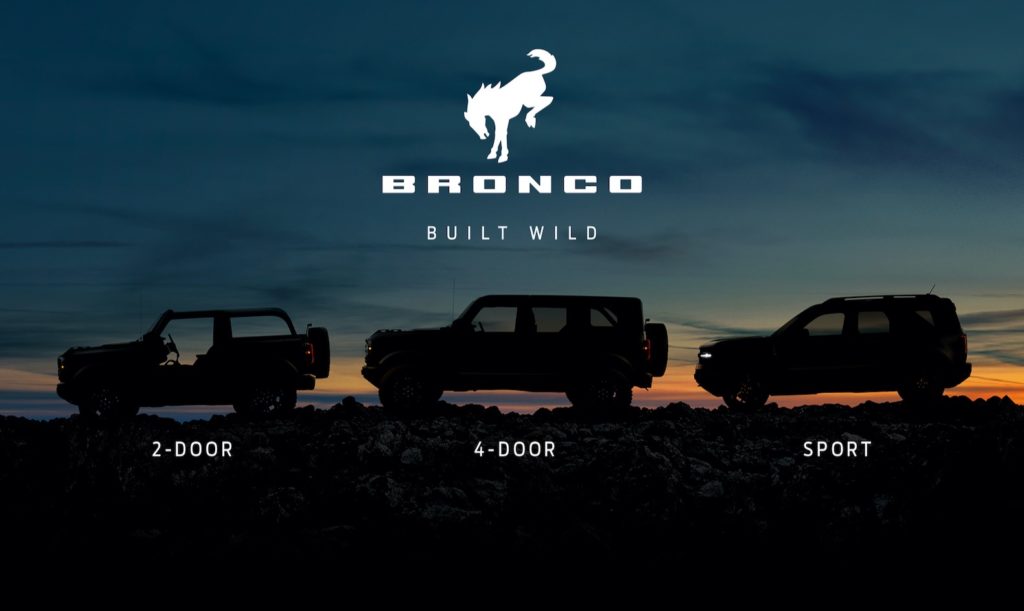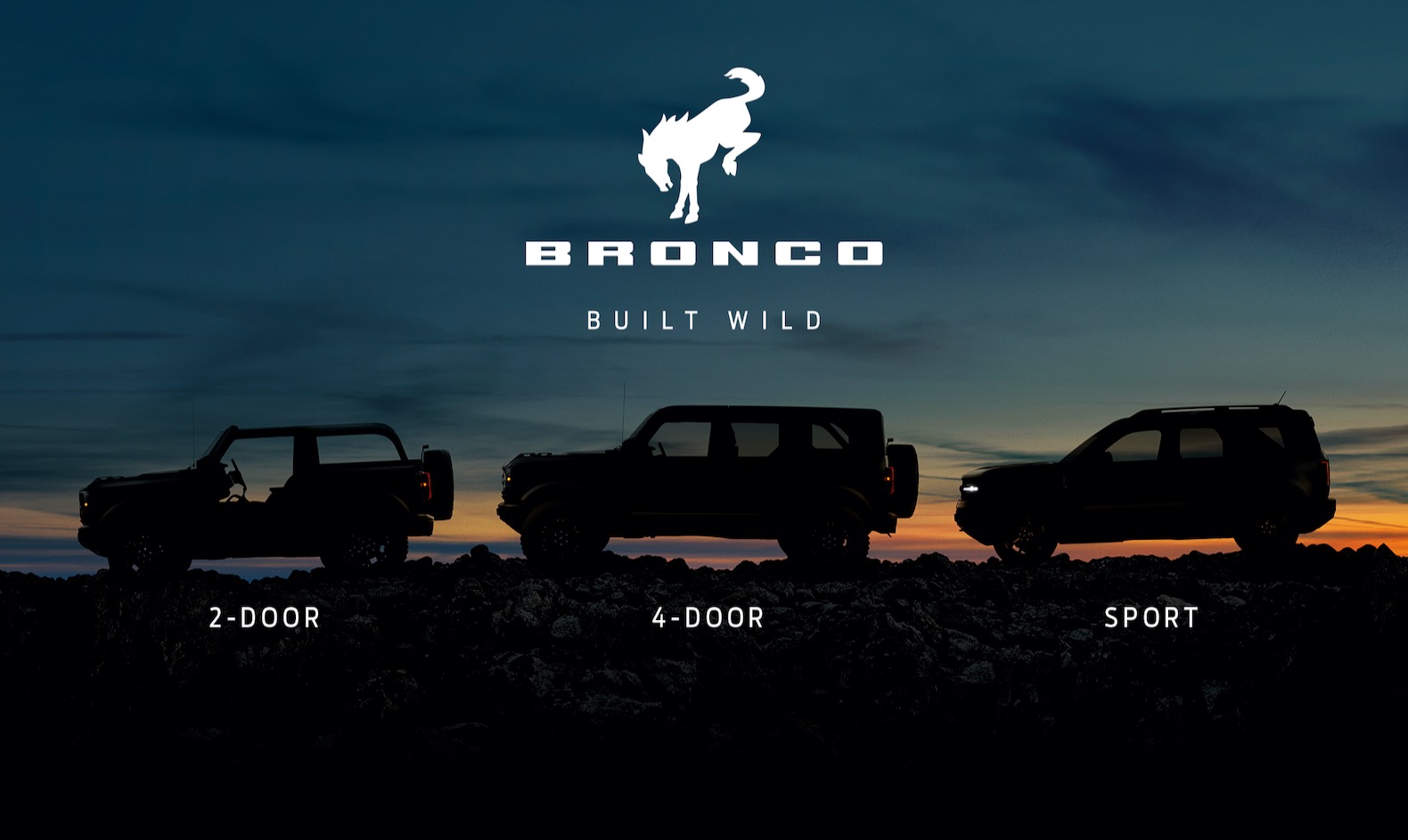 All three models, which includes the two- and four-door Bronco and the smaller Bronco Sport, will debut next week.
"Bronco gave rise to the fun and versatile off-road SUV in 1966, becoming the first enjoyable sport utility vehicle for those who wanted to live, work and play outdoors," said Jim Farley, Ford chief operating officer. "Like the original, the all-new Bronco family is engineered to take you to epic places, with capability to deliver confidence on any type of terrain."
Buyers will also be able to reserve their new Bronco, with a $100 deposit starting at 8 pm EST on July 13.
Ford has also announced that the Bronco will become a sub-brand with Bronco Off-Roadeos "four off-roading and outdoor adventure playgrounds built for all skill levels." There's also the Bronco Nation, an online community for Bronco or Bronco Sport owners. Lastly there will be plenty of Bronco merchandise too for sale on Amazon.