The BMW iNext electric crossover isn't slated to arrive until 2021, but BMW has just released a teaser of what we can expect on the inside and it's huge. The focal point of the iNext's interior will be a massive curved display, which combines the information and control display areas into one large digital display that's curved towards the driver.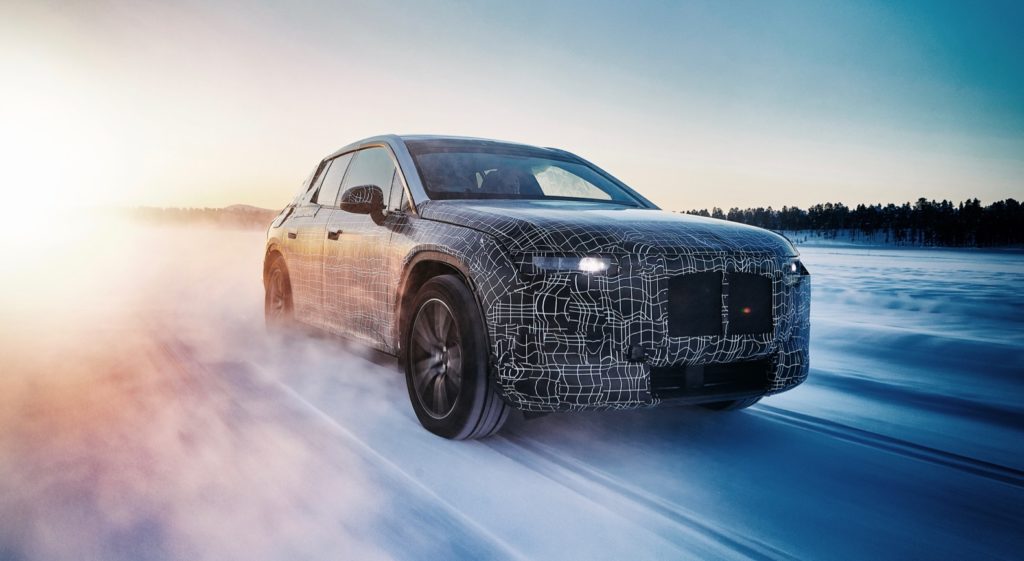 "The curved, single-section display is the central control element and represents the modern interpretation of driver orientation. It occupies a dominant central position in a highly iconic display structure that provides a highly distinctive display experience," explains Domagoj Dukec, Head of BMW Design.
The curved display is also mounted to the dashboard in the back so that it appears to float above it. And even though the display is curved towards the driver, the front passenger is able to access the system. BMW also says that display content items can be shifted back and forth between the area in front of the driver and the front passenger.