Ready for summer? Well so is Aston Martin with the debut of the 2021 Aston Martin Vantage Roadster, which is powered by an AMG-sourced V8 and can drop its top in less than seconds.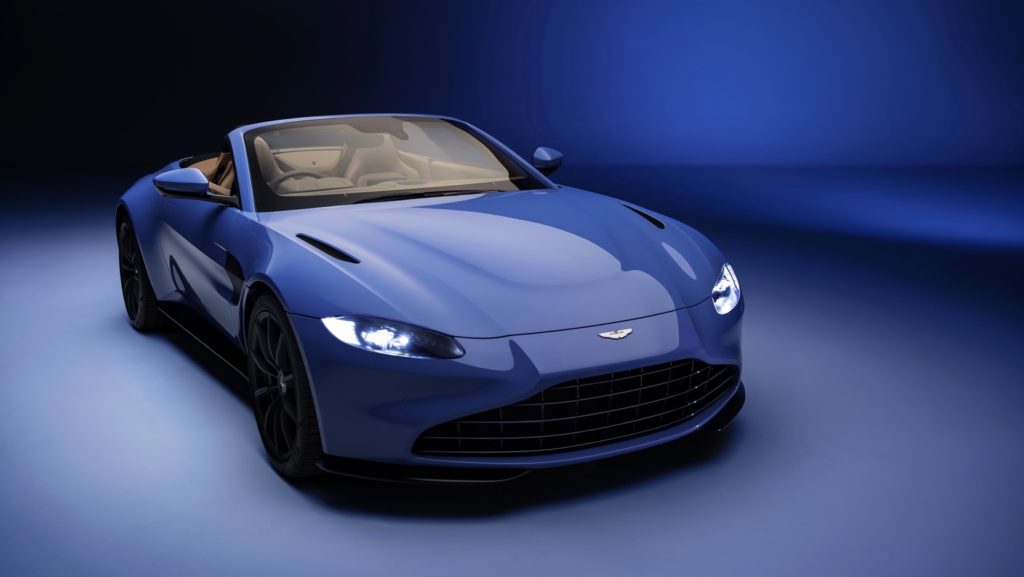 The 2021 Vantage Roadster is powered by a 4.0-liter twin-turbo V8 engine with 502 horsepower, that's mated to an 8-speed ZF automatic transmission. The Vantage Roadster zooms from 0-60 mph in just 3.7sec and can reach a top speed of 190 mph with the roof raised.
The soft top features a compact powered Z-fold mechanism that lowers it in 6.7 seconds or raises the top in 6.8 seconds at speeds of up 31 mph. Aston Martin is quick to point out that the Vantage Roadster's soft top lowers and raises faster than any other automatic automotive convertible system.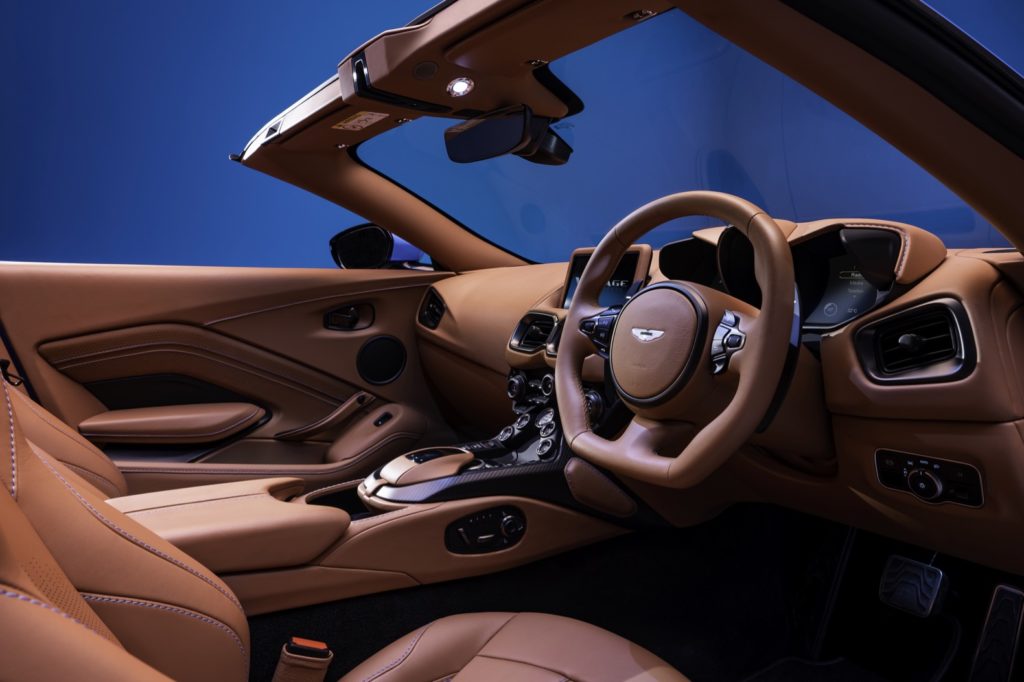 To make sure the Vantage Roadster is just as rigid as the coupe, Aston Martin's engineers employed structural shear panels and other chassis updates. The power top also only adds 132 pounds to the Vantage's curb weight. It also gets adaptive damping, dynamic stability control, dynamic torque vectoring and an electronic rear differential to keep everything under control.
The 2021 Aston Martin Vantage Roadster starts at $161,000 and will arrive in the third quarter of this year.