It's hard to believe that it's been more than 10 years since the first BMW X6 debuted and after selling over 443,000 units, BMW has unveiled the all-new 2020 X6. The X6 was one of the first coupe-like crossovers and the third-generation sticks close to the formula that made the first two so successful.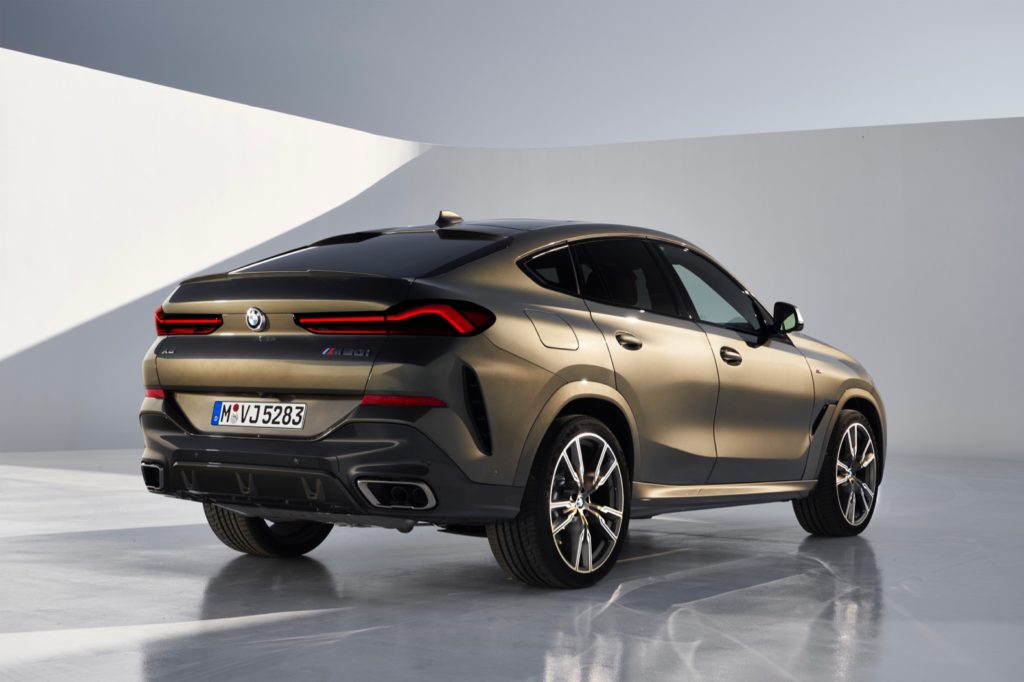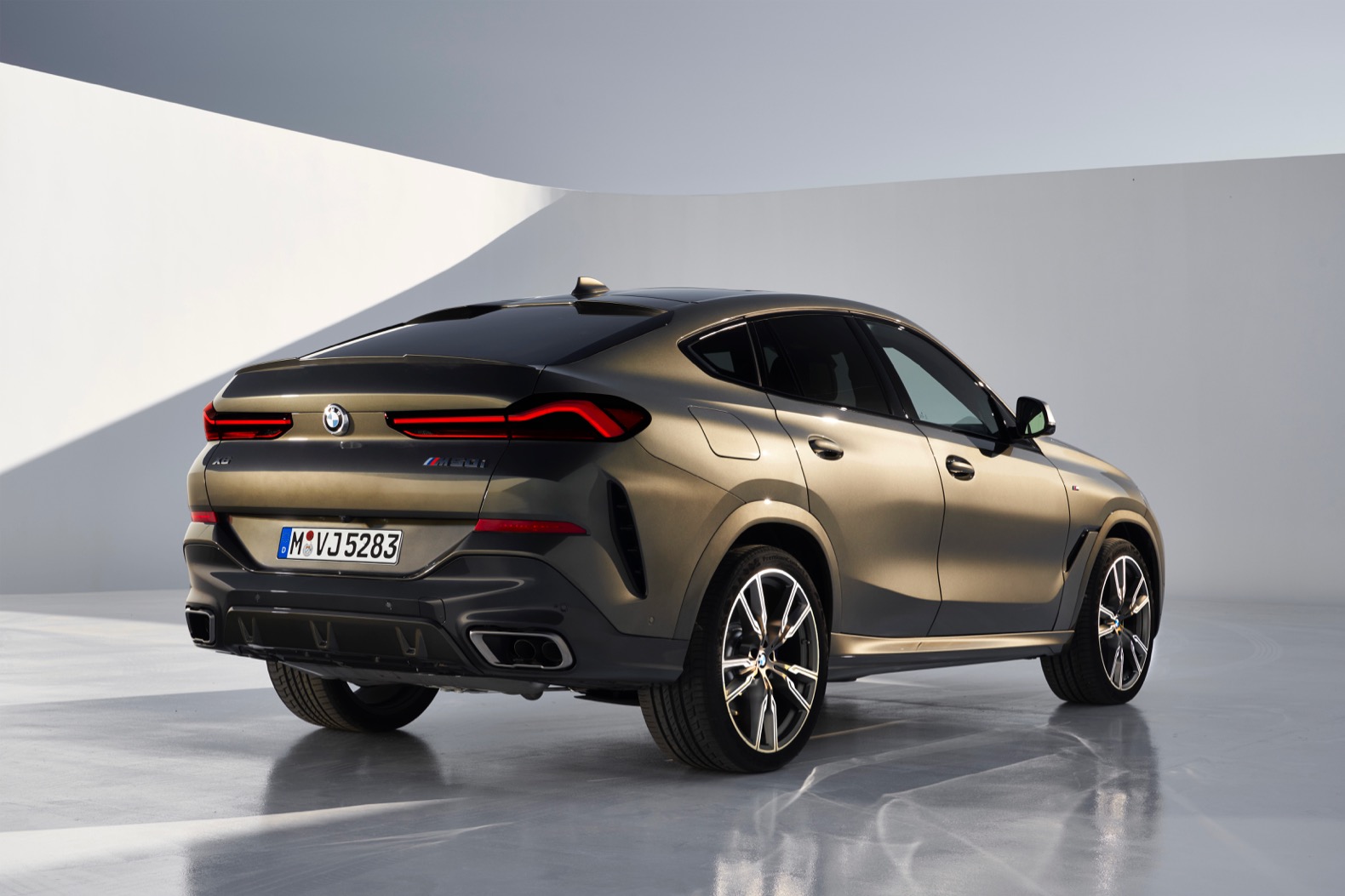 On the outside the 2020 BMW X6 arrives with a muscular body that takes some styling cues from its X5 and X7 brothers. The 2020 X6 is also slightly bigger than its predecessor with its length being increased by 1-inch, its wheelbase by 1.6-inches and its width by 0.6-inches. At the front the X6 also is the first BMW to get a new optional illuminated kidney grille.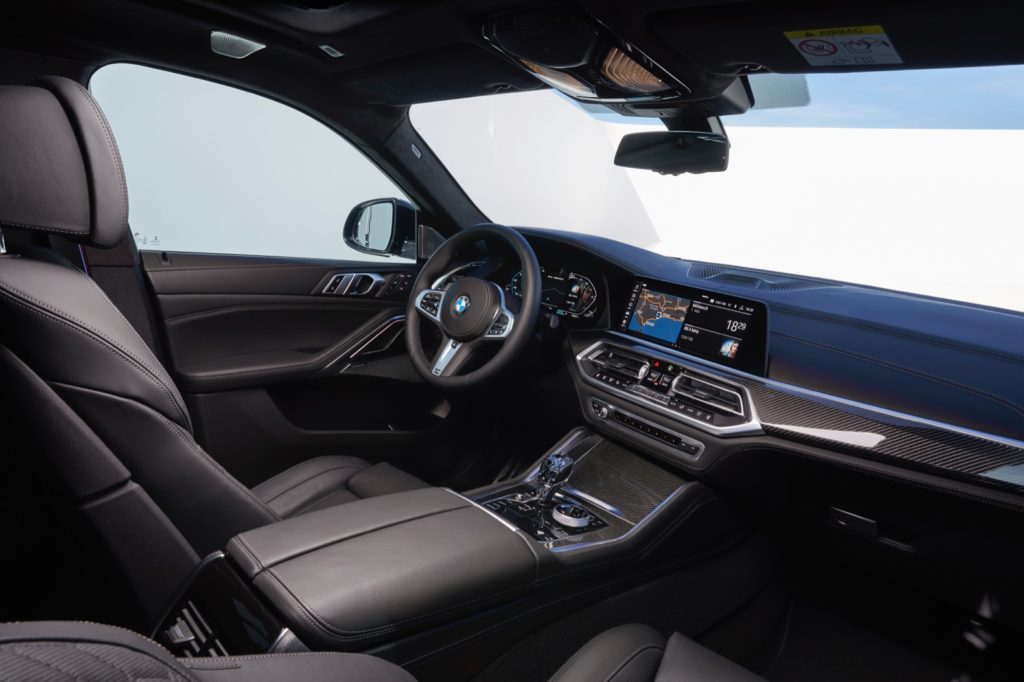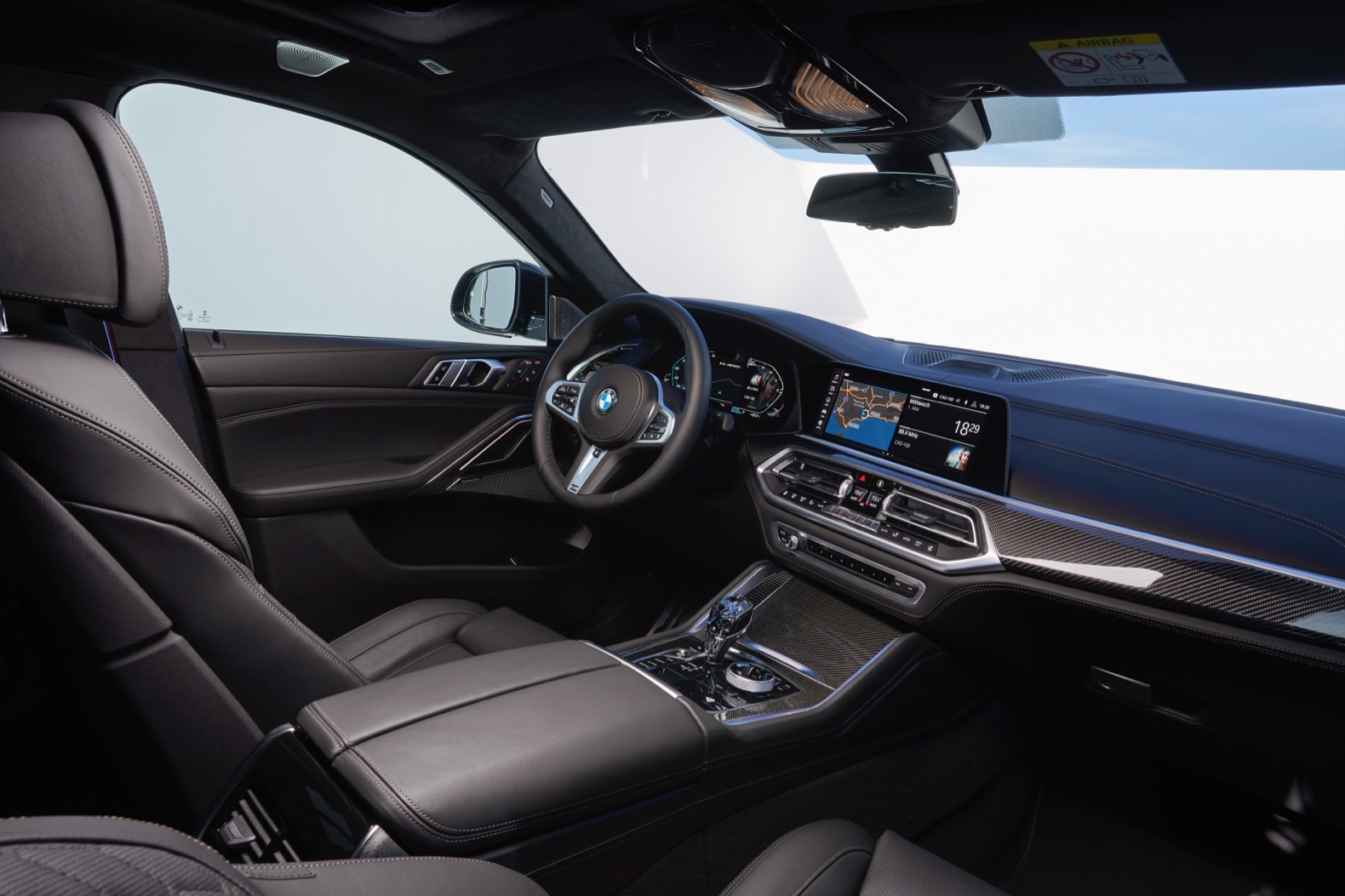 Inside the interior has been designed to focus on the driver, but the rest of the passengers likely won't complain too much as they relax in available Merino leather seats. The 2020 X6 also features a new panoramic sunroof that is 83 percent larger and a new Panorama glass roof Sky Lounge imitates a starlit sky at night.
The X6 will be offered initially in X6 sDrive40i, xDrive40i and M50i versions. The 40i models are powered by a 3.0-liter TwinPower Turbo inline 6-cylinder engine with 335 hp, an increase of 33 hp and 330 lb-ft of torque, an increase of 35 lb-ft of torque. The M50i is powered by a 4.4-liter eight-cylinder TwinPower turbocharged engine with 523 hp and 553 lb-ft., an increase of 78 hp and 74 lb-ft of torque. Both engines are mated to an eight-speed automatic transmission.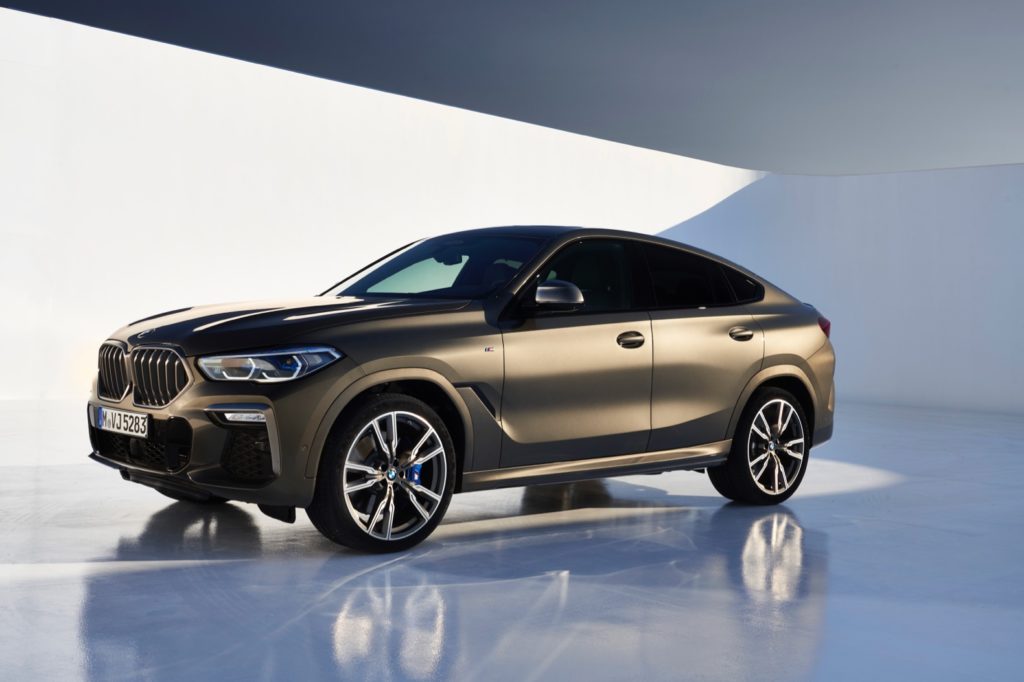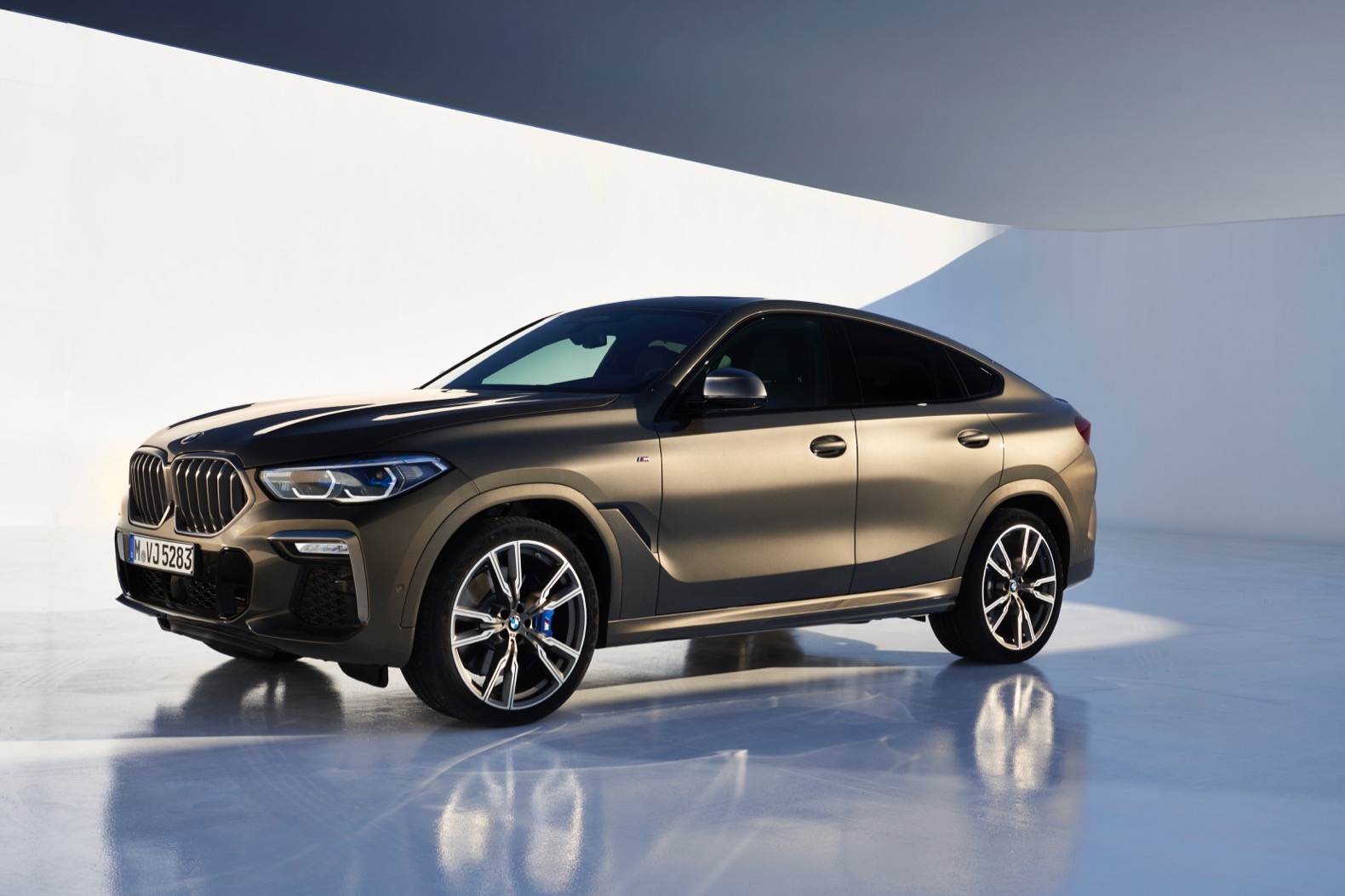 The rear-wheel drive X6 sDrive40i reaches 0-60 mph in 5.2 seconds, while the X6 xDrive40 reaches 60 mph in 5.3 seconds. The BMW X6 M50i reaches 60 mph in only 4.1 seconds.
The 2020 X6 sDrive40i starts at $65,295, while the X6 xDrive40i starts at $67,595 and the X6 M50 is priced at $86,645. It will arrive in November.