GMC has unveiled the GMC Sierra CarbonPro Edition, which arrives with a new carbon fiber pickup bed that is dent, scratch and corrosion resistant. The CarbonPro Edition is available on the Sierra Denali 1500 and the Sierra AT4 1500 models.
"CarbonProis made of the same raw material found in seven-figure super cars and even aerospace applications," said Duncan Aldred, vice president, Global GMC. "Coupled with offering the world's first six-function MultiPro tailgate, the 2019 Sierra packs a one-two hauling punch for whatever the situation demands."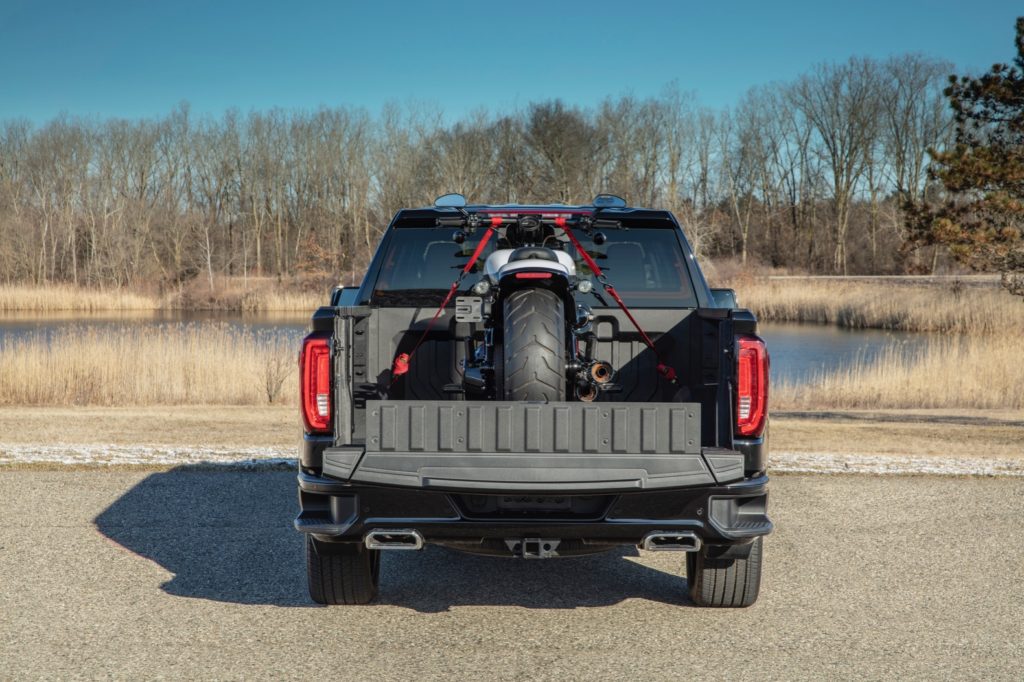 The new carbon fiber bed is also 60 pounds lighter than a traditional steel bed and its grained surface also negates the need for bed liners. The design of the carbon fiber bed also increases the cargo capacity by 1 cubic foot.
To ensure that the new carbon fiber bed is just as strong as a steel version, GMC says that it performed several tests, including dropping cinder blocks, 1800-pound loads of gravel and 450-pound water-filled steel drums from varying heights into the bed.
The CarbonPro Edition models will arrive this summer.