Audi is giving the range topping 2019 Audi TT RS Coupe and Roadster a small facelift. According to Audi, it has "completely redrawn" the front fascia to give it a more aggressive look, but the biggest difference that you'll notice are larger air intakes.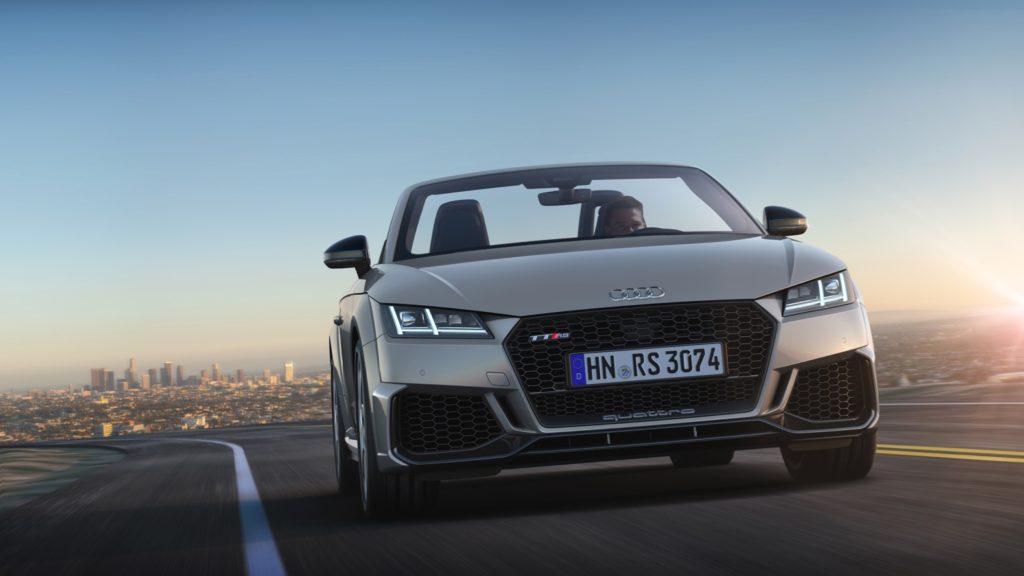 Behind the more aggressive front fascia, there are additional radiators to cool the 2.5L five-cylinder engine. A new front spoiler has also been added to give the TT RS a "motorsport-inspired look." The new spoiler can be painted in the same color as the TT RS or matte aluminum or gloss black.
At the rear there's a new fixed rear wing with side winglets.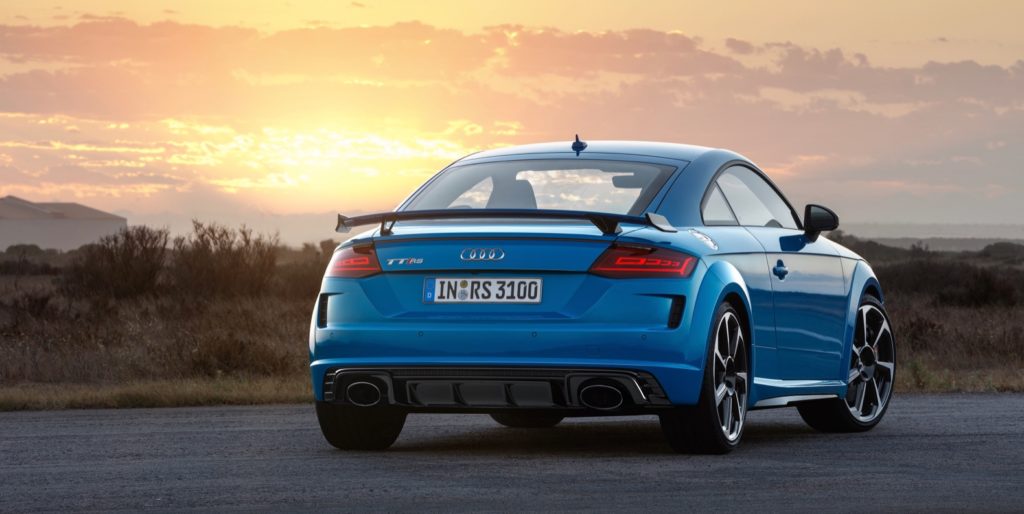 The 2019 TT RS Coupe and Roadster come standard with LED headlights, but matrix LED headlights are optional. Matrix OLED reversing lights are also optional.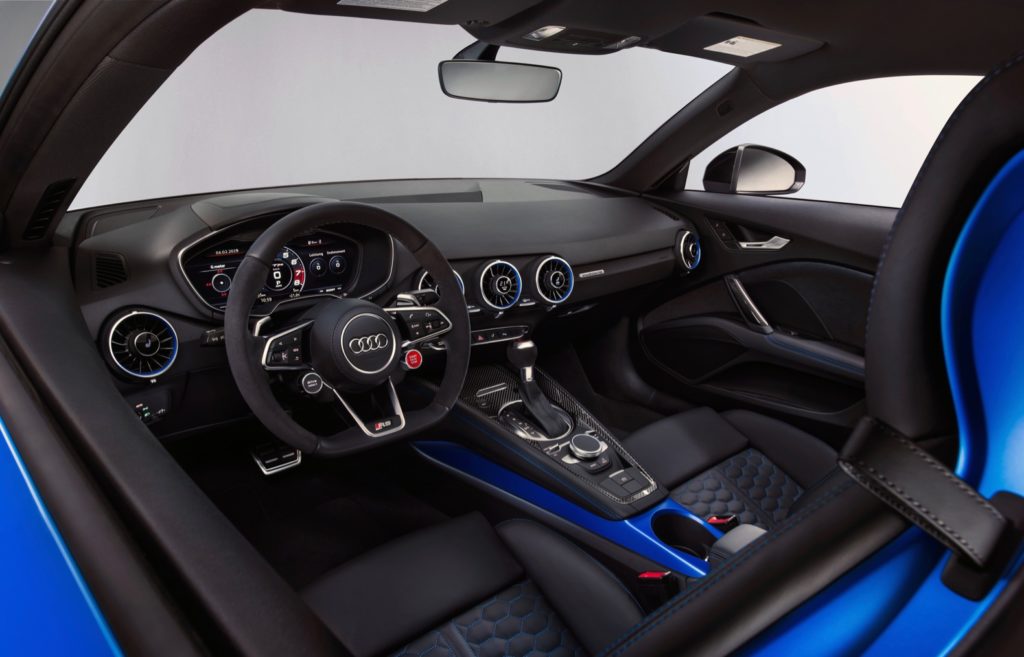 Both the TT RS Coupe and Roadster are powered by a 2.5L turbocharged five-cylinder engine that generates 400 horsepower and 354 lb-ft. of torque. The power is sent to the ground via a seven-speed S tronic and the quattro all-wheel drive system. The TT RS Coupe reaches 62 mph in only 3.7 seconds on its way to an electronically limited 155 mph top speed. If you want to go faster the top speed can be increased to 174 mph.
It Germany the TT RS Coupe is priced at €67,700, while the TT RS Roadster is priced at €70,500.