Porsche has announced that it's set a new SUV Nürburgring lap record with the new high performance version of the Porsche Cayenne. Porsche has yet to announce what it will be called and only refers to it as its "new performance model of the Cayenne series."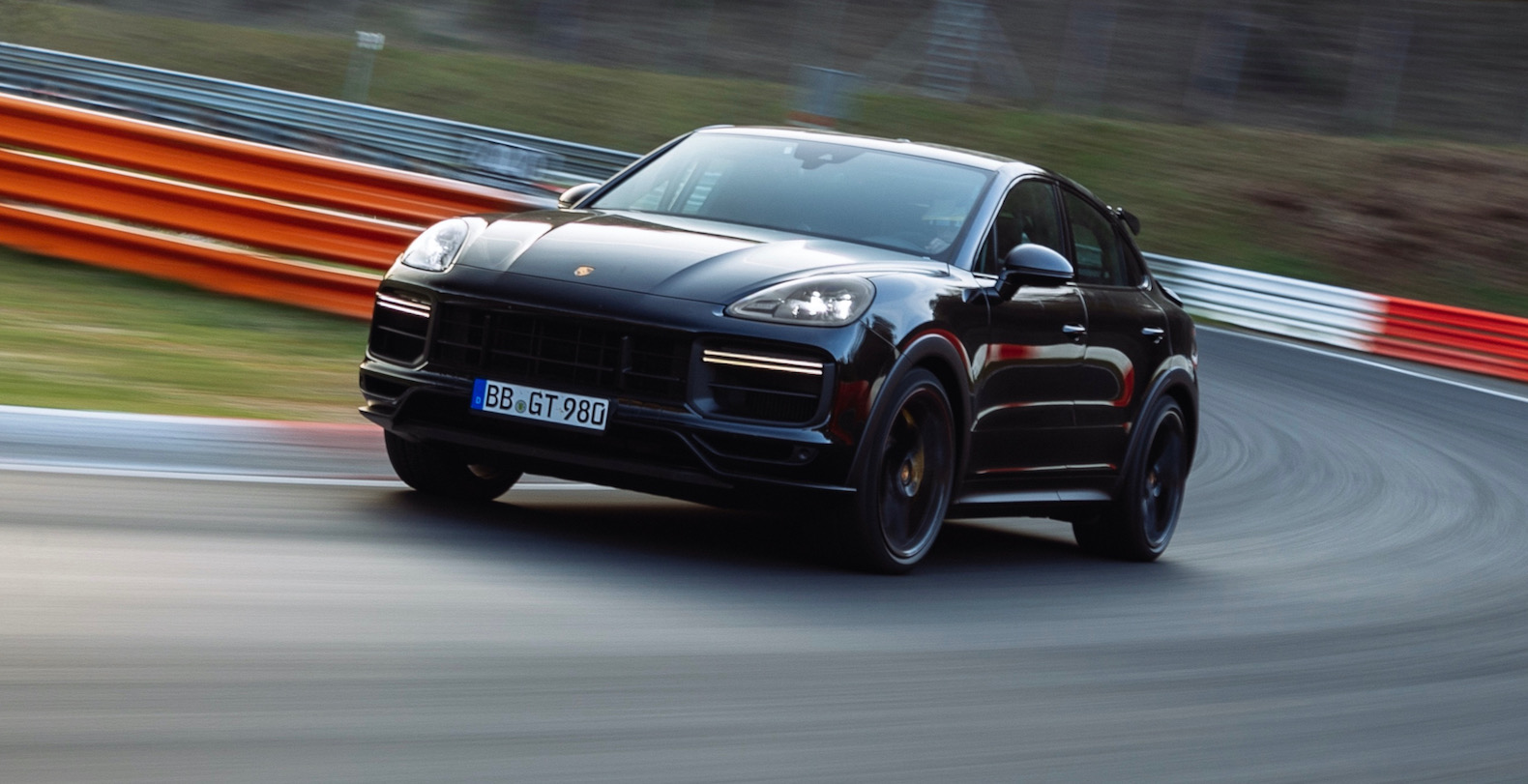 With test driver Lars Kern behind the wheel, the new high performance Cayenne Coupe lapped the Nürburgring in 7:38.925.
"This Cayenne model is a top performer. During its development, we focused on exceptional on-road performance. Our record-breaking Cayenne is based on the Cayenne Turbo Coupé, though more systematically designed for maximum longitudinal and lateral dynamics," according to Stefan Weckbach, Vice President Product Line Cayenne. "Its record time on the Nordschleife confirms the dynamic capabilities of our new performance SUV."
Porsche has not released any specs, but it's rumored that it will have over 600 horsepower. It will also come standard with 22-inch Pirelli P Zero Corsa performance tires.
We don't know yet when the new Cayenne Coupe will debut, but Porsche says that it "will celebrate its world premiere shortly."