Here's your first look at the 2021 Porsche Cayenne GTS! Leaked photos of the Cayenne GTS and the Cayenne Coupe GTS have leaked on Instagram.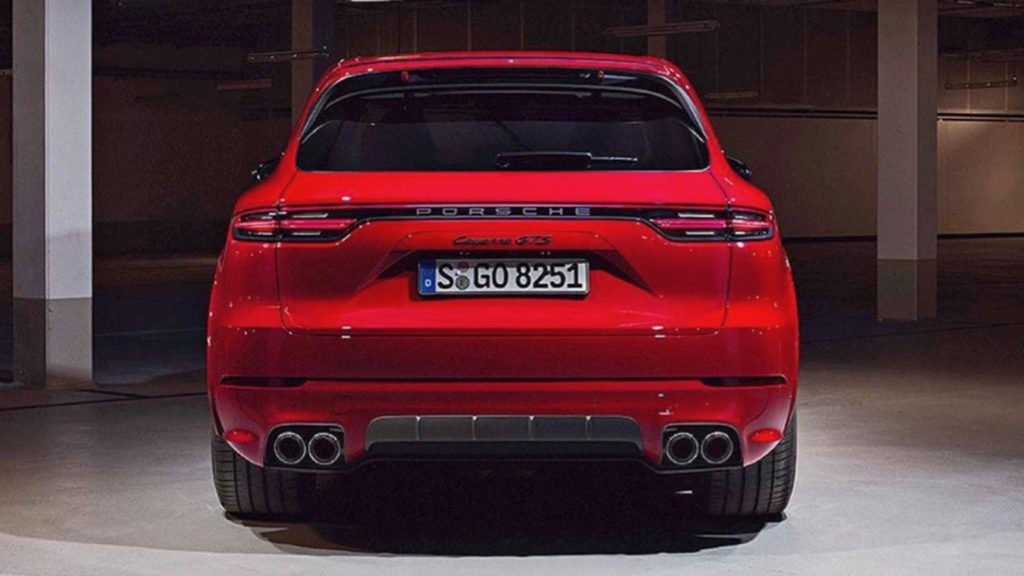 What we have here are likely Porsche's official press photos, which were posted by actu.auto.fr on Instagram. The leak also claims that the 2021 Cayenne GTS will be powered by a 4.0-liter twin-turbo V8 with 460 horsepower and 457 pound-feet of torque, which is an increase of 20 hp and 14 lb-ft over the last model.
With the optional Sport Chrono package, the Cayenne GTS can reach 0-62 mph in 4.5 seconds and a top speed of 168 mph.
The 2021 Cayenne GTS comes standard with the Sport Design package, which darkens the badges, air intakes, side window frames, and exhaust outlets. The Cayenne GTS Coupe is also available with two centrally mounted oval-shaped exhaust outlets. Inside there's plenty of Alcantara, which covers the door panels, seats, console, and headliner.
Stay tuned.