Last month Kia gave us a preview of its electrified future with the Imagine by Kia concept at the Geneva Motor Show and now it's following up that concept with the debut of the HabaNiro concept in New York.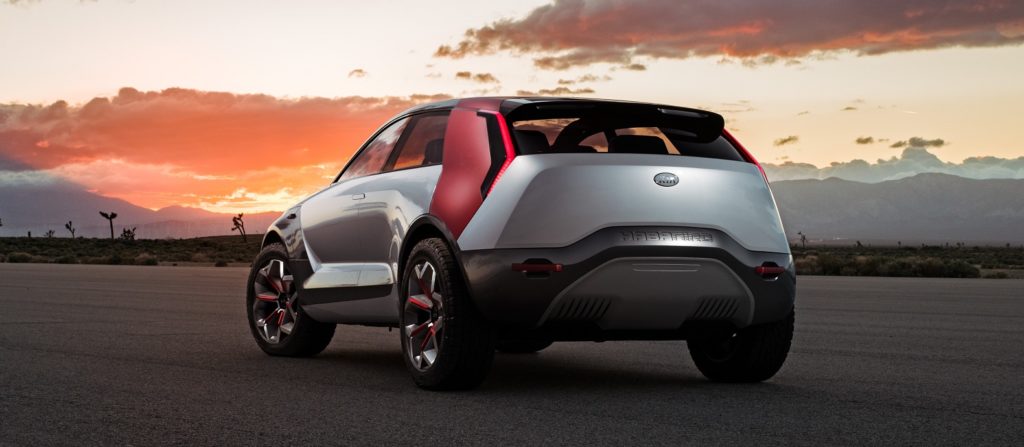 The Kia HabaNiro concept is a fully-electric, all-wheel drive, four-seater crossover with a driving range over 300 miles. The concept also features level-five autonomous driving capability.

"We wanted this concept to be comfortable navigating city streets, carving turns on a coastal road and off-roading with confidence to remote wilderness adventures," said Tom Kearns, vice president of design for Kia Design Center America (KDCA). "We imagined a car for everyone and nearly everything."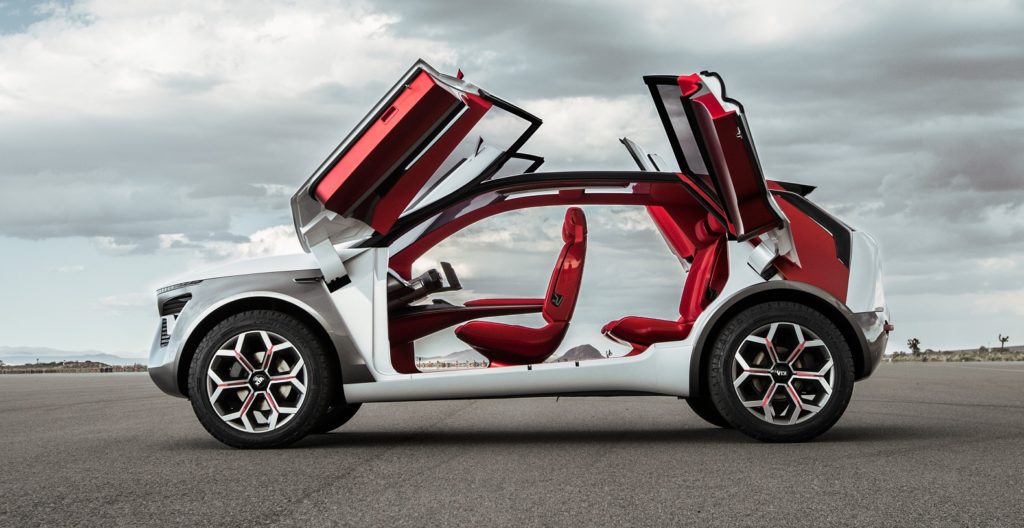 Compared to the brand's compact Niro crossover, the HabaNiro concept features a more aggressive exterior with its grille that resembles a shark's snout, but he coolest feature are the four butterfly wing doors. The exterior also features satin aluminum skid plates, milled billet aluminum tow hooks, anodized Lava Red aluminum accents.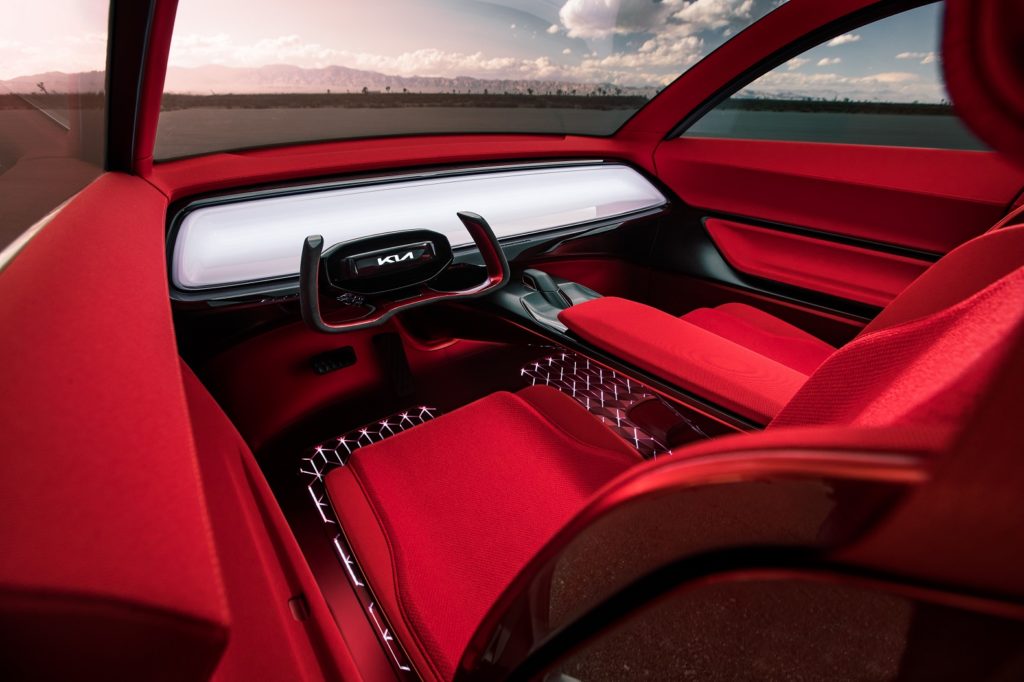 Inside the HabaNiro's interior looks years beyond what the current Niro offers, with its full-width Head-Up Display and bouclé fabric-trimmed front seats that appear to float in the interior. The absence of digital screens, traditional control knobs and buttons gives the interior a cleaner look as well. Also in part-time level-five autonomous driving system the steering wheel and instrument panel retract forward to provide more room for the front occupants.