Hyundai is bringing a new concept to the North American Commercial Vehicle Show, next week, in Atlanta. It's called the HDC-6 Neptune concept, which is a hydrogen-powered fuel cell electric truck.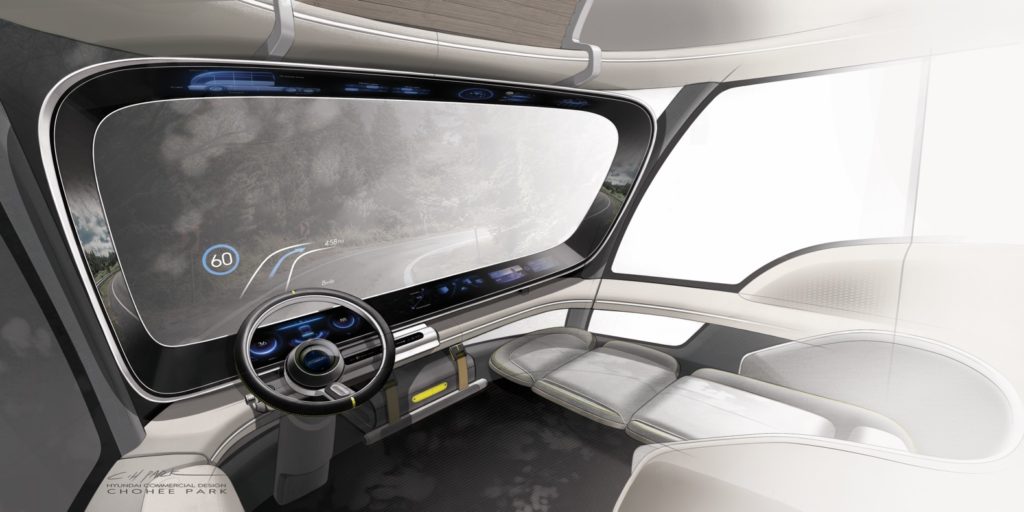 We'll have to wait until next week to see the HDC-6 Neptune concept, but at least for now we have two teaser photos to stare at. Hyundai says that it chose the "Neptune" name, since it "recognizes the Roman god of the seas, Neptune, symbolizing the hydrogen powered natural elements of the sea – the largest potential source of hydrogen fuel on Earth."
Hyundai also says that the design of the HDC-6 Neptune concept draws inspiration from the streamliner railway trainsets of the 1930s with its Art Deco function-driven style.