The 2019 Chevy Camaro ZL1 1LE is now faster than ever thanks to a new 10 speed automatic transmission. Chevy says that the new automatic transmission makes the Camaro ZL1 1LE faster than the manual equipped version.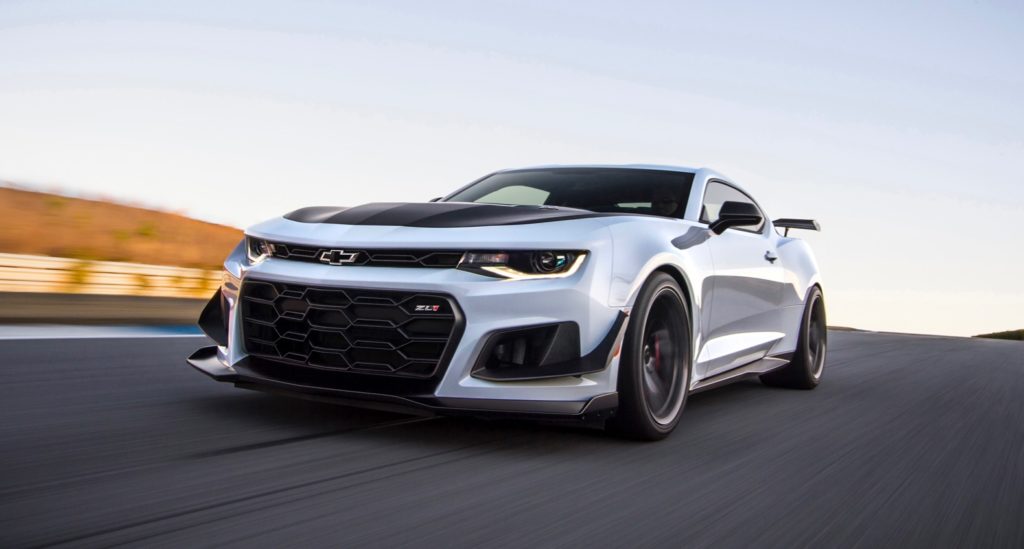 At General Motors' 2.9-mile Milford Road Course, GM's engineers were able to get the automatic equipped Camaro ZL1 1LE around the track more than one half second faster than with the manual. Chevy also says that the new automatic also helps shave off several seconds from their previous lap times on the Nurburgring with the six-speed manual ZL1 1LE.
"This transmission is optimized for speed," said Camaro Chief Engineer Mark Dickens. "With unique Track Mode calibrations and 10 gears, you are always in the perfect gear when rolling on or off the throttle. You may not be a professional race car driver, but now you can shift like one."
In addition to modifying the transmission, the front and rear Multimatic DSSV dampers have been tuned to accommodate the quicker shifts in weight transfer. The new 10-speed auto adds $1,595 to the price of the 2019 Camaro ZL1 1LE, which starts at $64,695. The ZL1 1LE Track Performance Package is priced at $7,500. If you forgot, the Camaro ZL1 is powered by a supercharged 6.2L V8 with 650 horsepower and 650 lb-ft. of torque.