BMW is going to reveal the next-generation 2021 BMW 4 Series next week during an online event. To get us ready for the debut of the new 4 Series, BMW has released a dark teaser photo, which shows off its new face. Yup that polarizing grille from the Concept 4 is headed to production.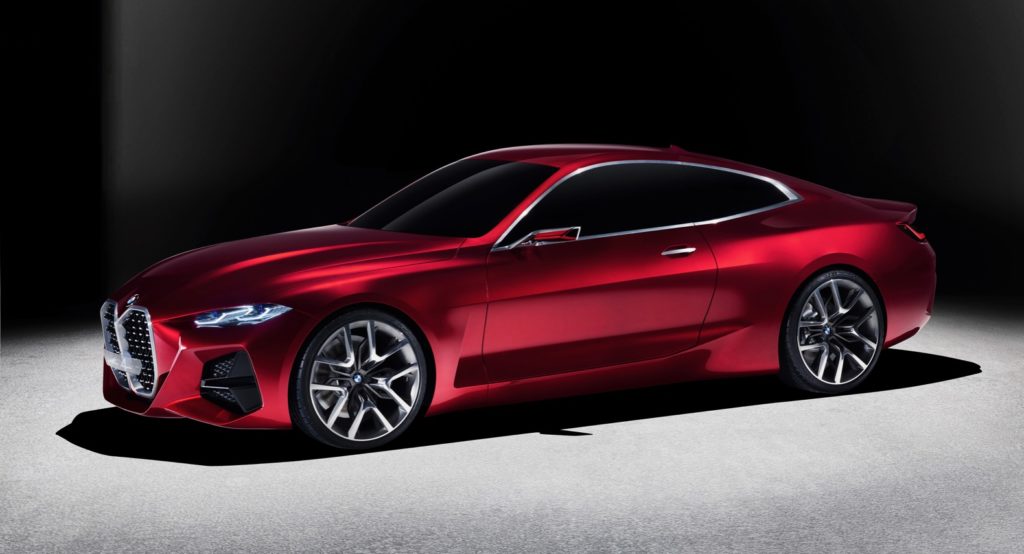 From what we can see here, the 2021 4 Series will take many of the styling cues from the concept, with its large kidney grille and aggressive side air intakes. It remains to be seen if BMW fans will love the new grille.
The 2021 4 Series lineup will include a 430i that's powered by a 255 horsepower 2.0-liter turbocharged four-cylinder and a M440i xDrive version that's powered by a 374-hp 3.0-liter turbocharged inline-six.
The 2021 BMW 4 Series will debut on June 2, 2020 at 6 pm in Munich, which is 9 am in Los Angeles and noon in New York City.