The 2020 BMW X5 is the mid-size luxury SUV that started the class and does everything great. The X5 stands out among exceptional luxury SUVs because it's never listened to the rest. It set the tone for other luxury SUVs more than two decades ago when it first rolled off the lines in South Carolina and the X5 hasn't stopped since. Not much is new for the X5 this year besides smartphone compatibility and a rocket-power X5 M.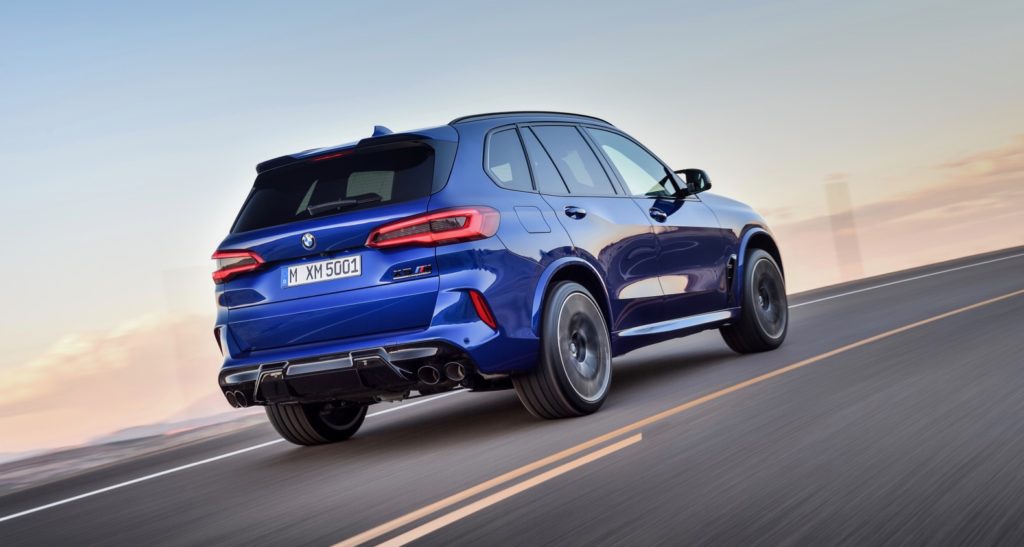 What's available now is turbo-6 or V-8 power that's ample and predictably smooth, mated to an 8-speed automatic with all-wheel drive or rear-wheel drive, if you must. The turbo-6 is a wonder and serves up 340 horsepower with fat slices of torque for the beefy SUV. The V-8 is bragging rights at more than 450 hp, but luxurious nonetheless. The same V8 in higher states of tune are found in the M and M Competition versions with 600 hp and 617 hp respectively.

The cabin is the X5's best look, covered in high-definition displays and finished in synthetic leather or the real thing. Up to seven can fit in the X5, but five people are a better idea. BMW sells a better seven-seater, it's called the X7 and is really just a stretched X5. Behind the second row, the X5 holds nearly 34 cubic feet of cargo although that number goes down a little with the optional third row.

Every X5 gets automatic emergency braking and the IIHS called it a Top Safety Pick+ when equipped with certain headlights. Spend-up safety extras such as active lane control and driver-assistance programs make the X5 much better, same goes for wireless phone chargers, premium audio, and air suspension. Base versions cost about $60,000, but a fully loaded X5 M50i can reach toward six figures. An X5 M goes past 6-figures and doesn't look back, which is where you'll find the competition.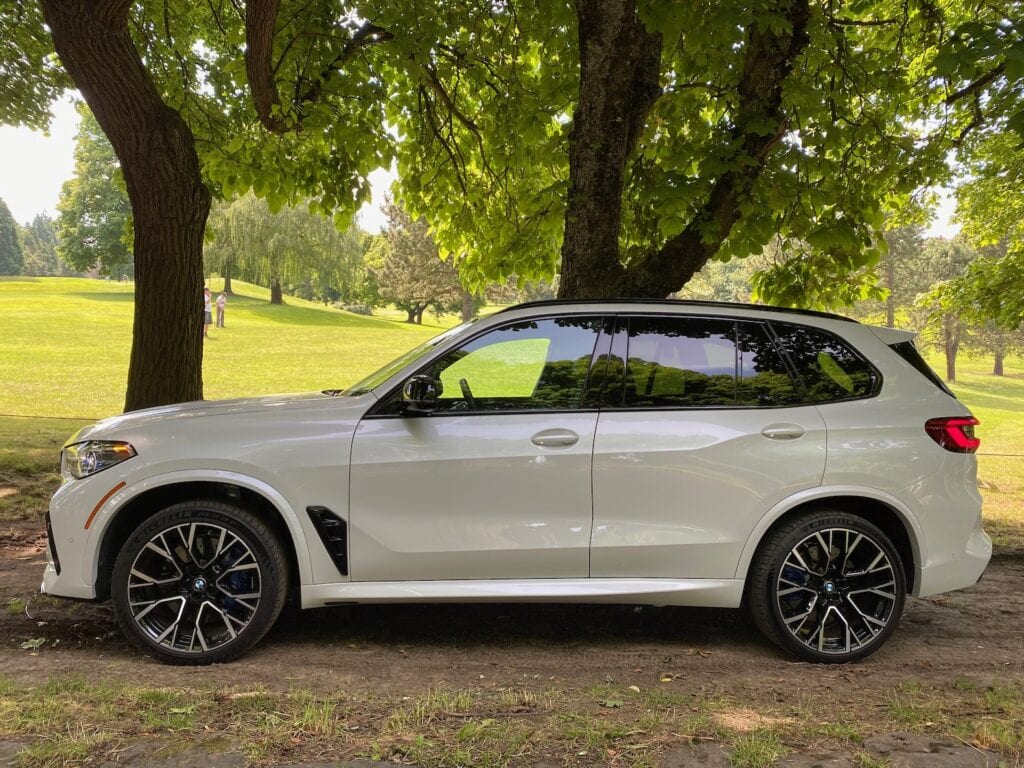 Not much has changed on the outside of the BMW X5 for 2020. The X5 draws air into its massive intakes from the front, offset by its grille and LED headlights that sort of take attention away the big BMW grill. Along the sides, the X5 is more reserved with a small rise over the rear wheels that draws back to the 5-Series and other BMW sedans and coupes. The two-piece tailgate is a look we hope BMW never abandons, it's been an X5 signature since the first generation. BMW distinguishes the trim line with exterior bits: xLine gets satin aluminum trim and skirts with black wheel arches; M Sport get body-color wheel arches, a tweaked front bumper and unique wheels.

All 2020 BMW X5s are a comfortable ride with plenty of power. BMW's X5 gets two of its best engines mated to a great 8-speed automatic with rear- or all-wheel drive. Power is good, and its ride is better. The turbocharged inline-6 is rated at 340 hp and 330 pound-feet of torque that's sent through an 8-speed automatic to rear or all four wheels. It hits 60 mph in 5.3 seconds and slices through traffic without a second thought.

The V-8 is how you establish a pecking order in the lineup. Its twin-turbo 4.4-liter V-8 checks in at 456 hp and 479 lb-ft and propels the 2.5-ton SUV to 60 mph in a blink, just 4.6 seconds. It's equipped with all-wheel drive as standard equipment in xDrive50i and M50i versions, the latter includes a sport differential. If that's not enough power, the X5 M and M Competition models are available to impress. The M bring with it 600 hp and 553 lb-ft of torque while the exclusive track-ready M Competition ups the ante to 617 hp with the same torque, enough to defy gravity and propel the X5 0-60 in 3.7 seconds.

All X5s ride on four-wheel independent suspensions with adaptive dampers, but some X5s get an air suspension that makes for a softer ride. It's equipped with several packages, including a third row or off-road package. It can raise the X5 to 8.7 inches of ground clearance or lower it for more efficient cruising. When equipped with a tow package, the X5 can lug up to 7,209 pounds from its trailer hitch. Regardless of suspension, the X5 is comfortable and smooth on long hauls. The M version retains those abilities while becoming a formidable track star.
The 2020 X5 is more efficient than past versions with decent fuel economy for a luxury SUV. Federal testers rate the X5 xDrive40i at 20 mpg city, 26 highway, 22 combined. Rear-wheel-drive X5s manage slightly better fuel economy: 21/26/23 mpg. Swap in a V-8 between the X5's shoulders and fuel economy sinks to 16/22/18 mpg in X5 xDrive50i and M50i versions. X5 M and Competitions models drop that figure to 13/18/15 mpg. In our week with the earth-shattering X5 M Competition we average 16.9 mpg.
The IIHS has good things to say. It's a Top Safety Pick+ when equipped with adaptive headlights found in some packages, or that cost $1,000 when bundled with a Premium Package. The IIHS gave the X5 top "Good" scores in all crash tests and rated its automatic emergency braking system "Superior" at avoiding forward crashes. The IIHS noted that the BMW's standard automatic emergency braking system avoided forward crashes at 25 mph. Outward vision in the X5 is a challenge, as it is in all big SUVs, although parking sensors and a surround-view camera system can help considerably and the X5 can also be equipped with an automatic parking system.

In our opinion, BMW saves the 2020 X5's best looks for inside. The X5's handsome cockpit gets the requisite number of screens, up to three if you include the heads-up display, for a luxury crossover. The finish is exquisite and fine, wrapped in metallic finishes, open pore wood, or high-gloss surfaces. Synthetic leather upholstery is standard, although real hides are reasonably priced at about $1,000 and diversify the shades. It's quieter and serene inside, top trims are very luxurious places to be. Storage cubbies abound in the X5, including enough center console storage for tablets and phablets, purses and fanny packs, and plenty of bottles. Wireless smartphone chargers and wireless Apple CarPlay are the best of both worlds, and tuck smartphones away from restless fingers.

If it can't fit in the 2020 BMW X5, consider going camping farther away from home. The new X5 is bigger than before with more interior space than prior generations and it rides atop a stiffer body. By the numbers, the X5 measures 194.3 inches from nose to tail, 78.9 inches from side to side, and it rides atop a wheelbase that stretches 117.1 inches. The X5 can hold 33.9 cubic feet of cargo space, 72.3 cubic feet with the second row folded forward. BMW still fits a split-folding tailgate to the X5's rear, one of our favorite features.

The standard front seats in the X5 are comfortable and adjustable in eight directions, we'd be fine with them if multi-contour seats weren't available. All X5s get standard heated front seats, which we appreciate, and cooled seats are available as an option. The spend-up multi-contour seats, standard on V-8 versions, offer more adjustability for riders in the front, up to 20 directions, and good leg support.

Rear-seat riders don't lose much either. There's more than 37 inches of leg room in the back, made better by an upright seating position that corrects our posture like a proper nanny. The head room is good too, and the X5 is wide enough for three abreast without much fuss. The rear seats don't recline, which would be nice, but four-zone climate control keeps us comfortable enough. BMW offers a third-row seat in inline-6 equipped X5s but they're mostly intended for children and very small adults. The third row in the X7 is more spacious if you need to haul adults around.

Good warranty, good infotainment, and good features are a great start. Standard smartphone software, a good warranty, and large touchscreen help the 2020 BMW X5's broad appeal for a class it created. Base cars cost $59,895, including destination, and all-wheel-drive models cost a little more than $62,000. Every X5 gets 19-inch wheels, synthetic leather upholstery, active safety features, navigation, heated front seats, and a 12.3-inch touchscreen for infotainment with Apple CarPlay and Android Auto compatibility. BMW's standard bumper to bumper warranty is 4 years/50,000 miles with included maintenance for the first 3 years/36,000 miles, which is better than many of its competitors.

We'd sprinkle in a few key upgrades like 20-inch wheels for $600, metallic paint at $550, real leather upholstery for $1,450, and a convenience package that adds equipment such as four-zone climate control, wireless smartphone charging, satellite radio, and wireless CarPlay for $1,050. Active driving assistance is great also for $1,700 more, it's a useful feature but requires that convenience package. For just over $65,000, almost $67,000 with driver-assistance features, the X5 is a wonderful daily drive that won't leave you bored.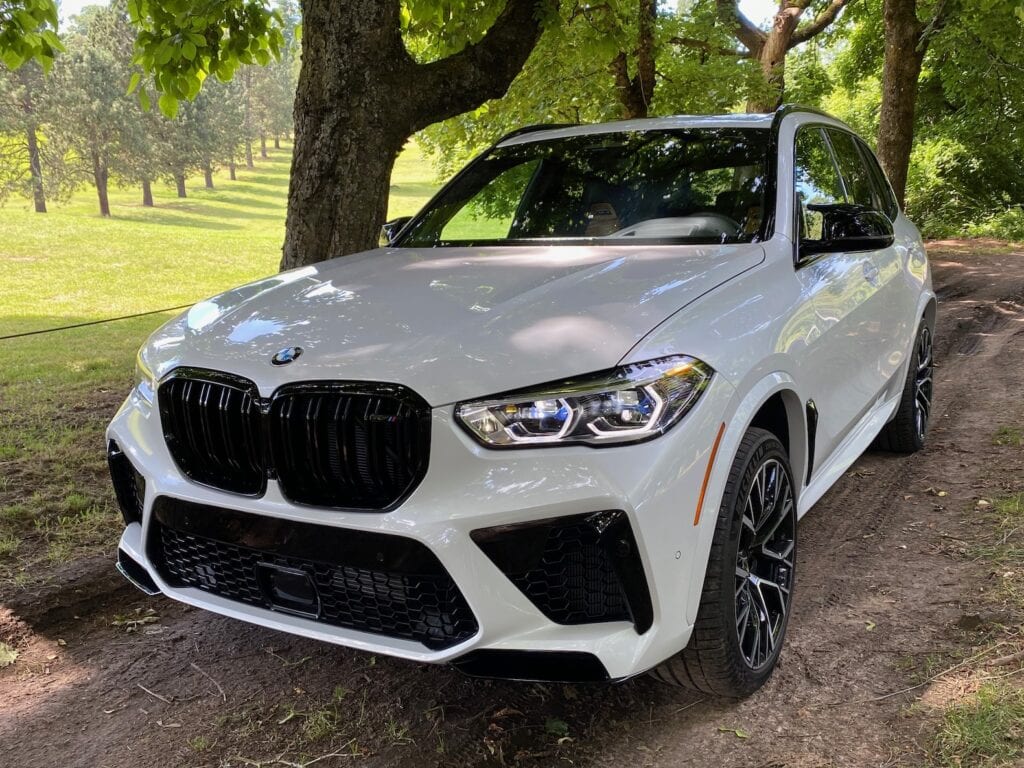 Meanwhile the V8 X5 M50i starts about $83,000 and goes up from there. It gets bigger brakes, a sport differential, an adaptive suspension, multi-contour seats, premium audio, and a wireless smartphone charger, and 20-inch wheels. All-in, the X5 M50i can crest about 6-figures, which is temptingly close to the X5 M high-performance SUV that starts at $105,000. The crème-de-la-crème is the X5 M with the Competition Package for $9,000 which gives you 17 extra horsepower, a sport exhaust, staggered 21/22" wheels, extended shadowline exterior rim, and M Sport interior trim to let you know you're driving something very special.
The 2020 BMW X5 lives up to its name and reputation for a class it created. With the X5 BMW has created the ultimate functional driving machine; it can haul groceries and go on off-road camping excursions while still retaining the BMW signature driving experience. In the end, the 2020 BMW X5 still exemplifies the class it created and it still the leader today.
For all your new car shopping needs, check out: drivevise.com Vehicle shopping made simple!