BMW has a new entry level model in the US with the introduction of the 2020 2 Series Gran Coupe. Although it's part of the 2 Series family, the big news is that it's based on a front-wheel drive platform, unlike the rear-wheel drive 2 Series Coupe.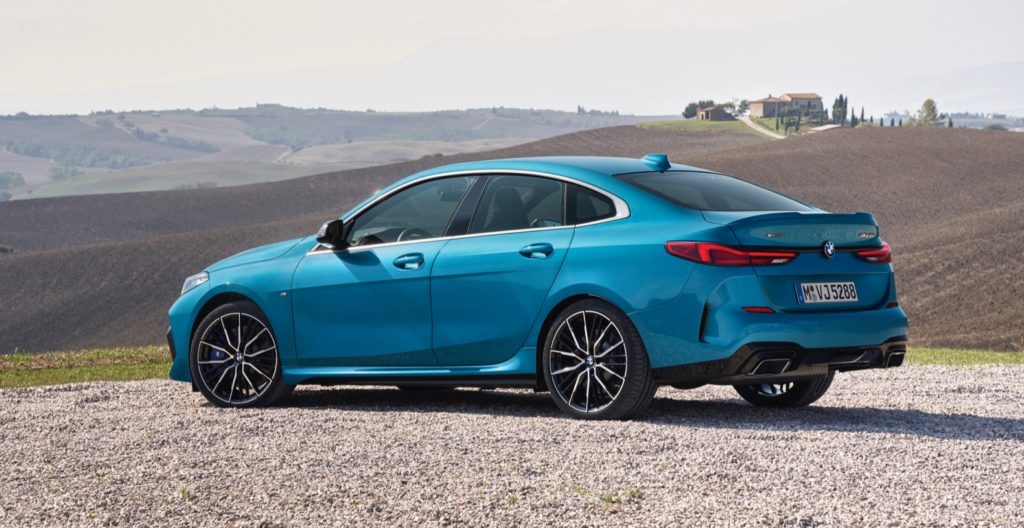 The 2020 BMW 2 Series Gran Coupe is BMW's answer to the Mercedes-Benz CLA with its four-door coupe-like profile. In the US the 2 Series Gran Coupe will be offered in two versions, the 228i xDrive Gran Coupe and M235i xDrive Gran Coupe, which both feature all-wheel drive. Buyers in Europe will eventually get front-wheel drive versions. The BMW 228i xDrive is powered by a 2.0-liter four-cylinder with 228 hp and 258 lb-ft of torque, that's mated to an 8-speed automatic transmission and BMW xDrive intelligent all-wheel drive system. The 228i xDrive Gran Coupe reaches 60 mph in 6.0 seconds and an electronically limited top speed of 130 mph when the vehicle is equipped with all-season tires and 151 mph when equipped with performance tires.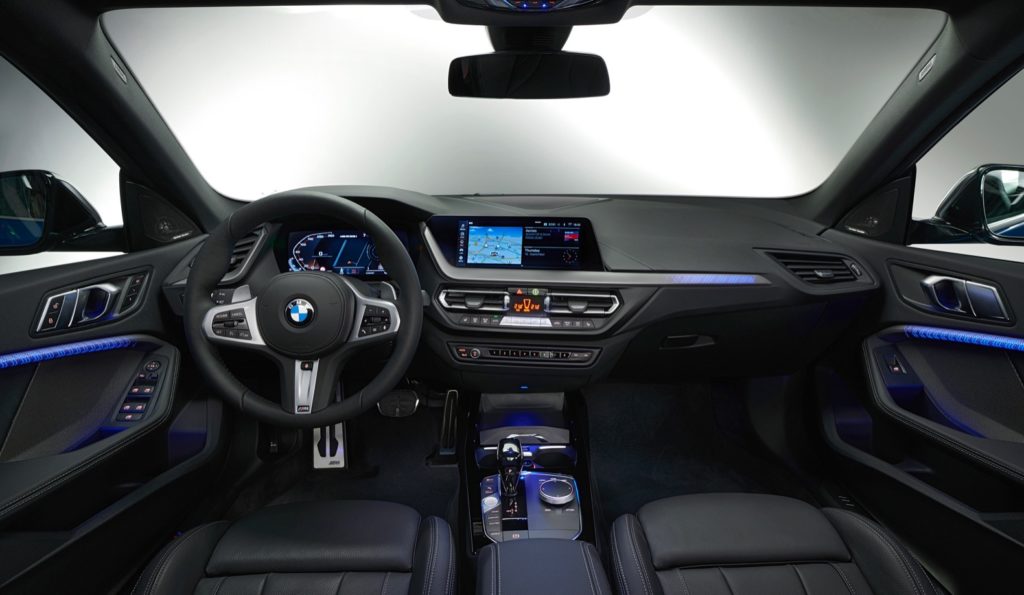 The sportier option is the M235i xDrive Gran Coupe with its 2.0L four-cylinder engine that generates 301 hp and 332 lb-ft of torque.  The M235i xDrive Gran Coupe zooms from 0 to 60 mph in 4.7 seconds or 4.6 seconds with the optional overboost function and has a top speed of 155 mph with performance tires.
The BMW 2 Series Gran Coupe also borrows some technology from the BMW i3 in the form of the near-actuator wheel slip limitation (ARB) system. This system improves traction when cornering or accelerating on wet or icy conditions by braking the inner wheels.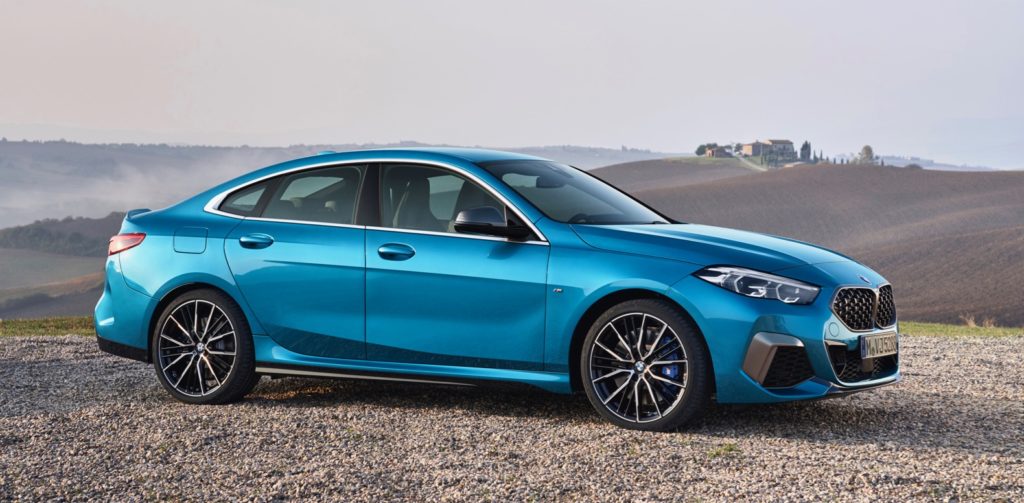 Production of the 2020 BMW 2 Series Gran Coupe is slated to begin next month and buyers will get to see it in person when it debuts at the Los Angeles Auto Show. Sales are slated to begin in March.