Audi has announced the pricing for the updated 2021 Audi RS 5 Coupe and Sportback, which are arriving this fall in the US. Also to celebrate the launch of the new RS 5, Audi has also unveiled the new Ascari and Black limited edition models.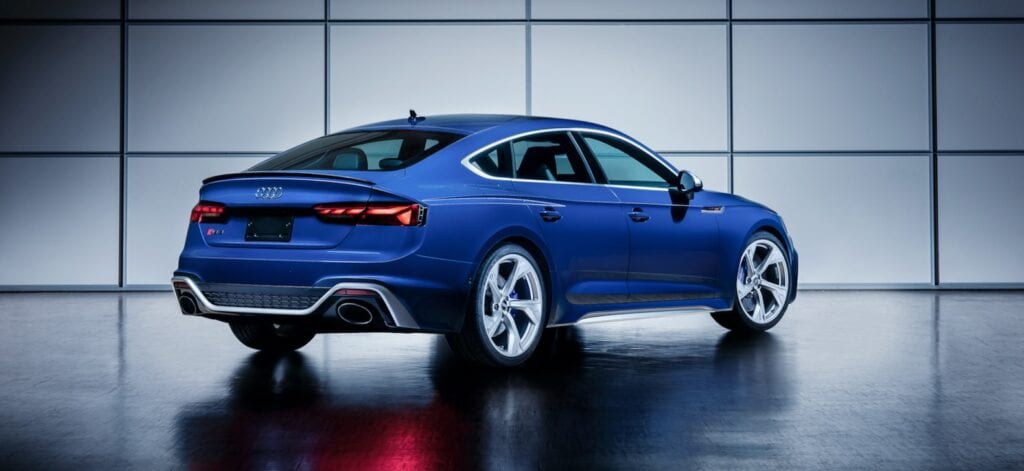 On the outside the updated RS 5 has an updated front fascia with a new wider grille and the headlights have been updated with available laser lights and darkened bezels. The side skirts and rear diffuser has also been restyled.
Inside there's a new larger 10.1-inch touchscreen with standard Apple CarPlay and Android Auto. The interior also features a flat-bottomed steering wheel and seats that are wrapped in Alcantara and leather. The front seats also have a massage function and the rear seats now have heating.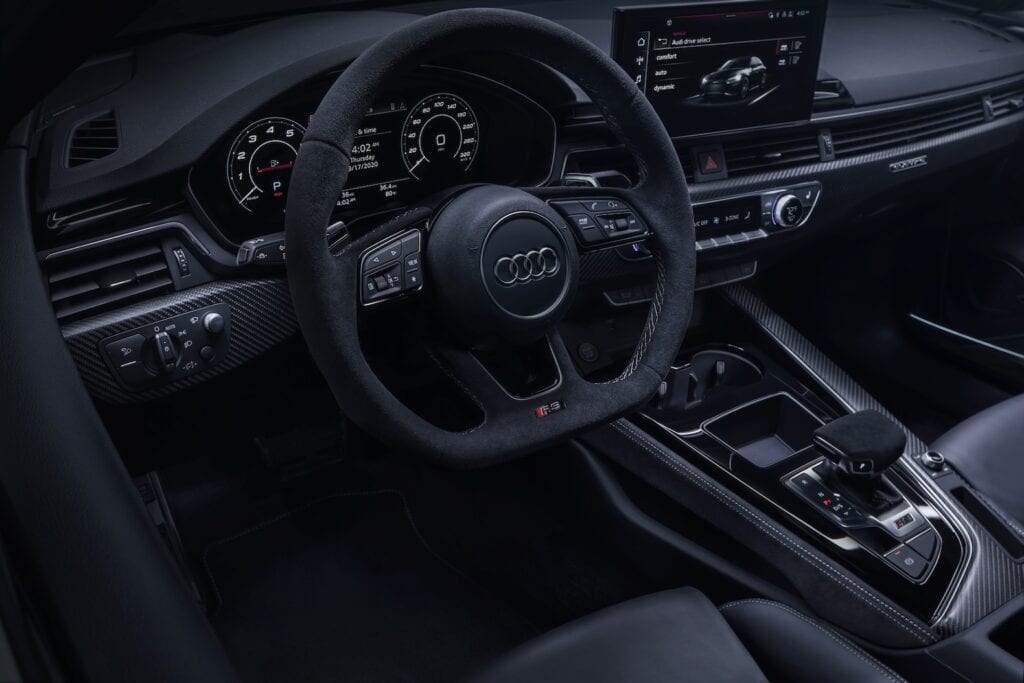 The Ascari and Black limited edition models update the styling more. The Ascari edition comes in an Ascari Blue color with 20-inch wheels, blue brake calipers and carbon-ceramic rotors. The Ascari edition is limited to 25 Coupes and 100 Sportbacks.
The Black Edition is limited to 100 Coupes and 325 Sportbacks and as its name suggests, it comes with several black accents. The Black edition is available in Mythos Black, Glacier White, Daytona Gray, Nardo Gray and Tango Red.
Under the hood there aren't any changes, which means that the RS 5 is powered by the same a 2.9-liter twin-turbocharged V6 with 444 horsepower and 442 pound-feet of torque. That's enough power to accelerate the Coupe from 0-60 mph in 3.7 seconds and 3.8 seconds for the Sportback.
The 2021 Audi RS 5 starts at $76,145, including the destination fee.