Mercedes-AMG originally unveiled the four-cylinder powered SL 43 last year, but it didn't make any announcements about it coming to the U.S. Now we have confirmation that the. SL 43 is coming to the U.S. and will officially go on sale this summer.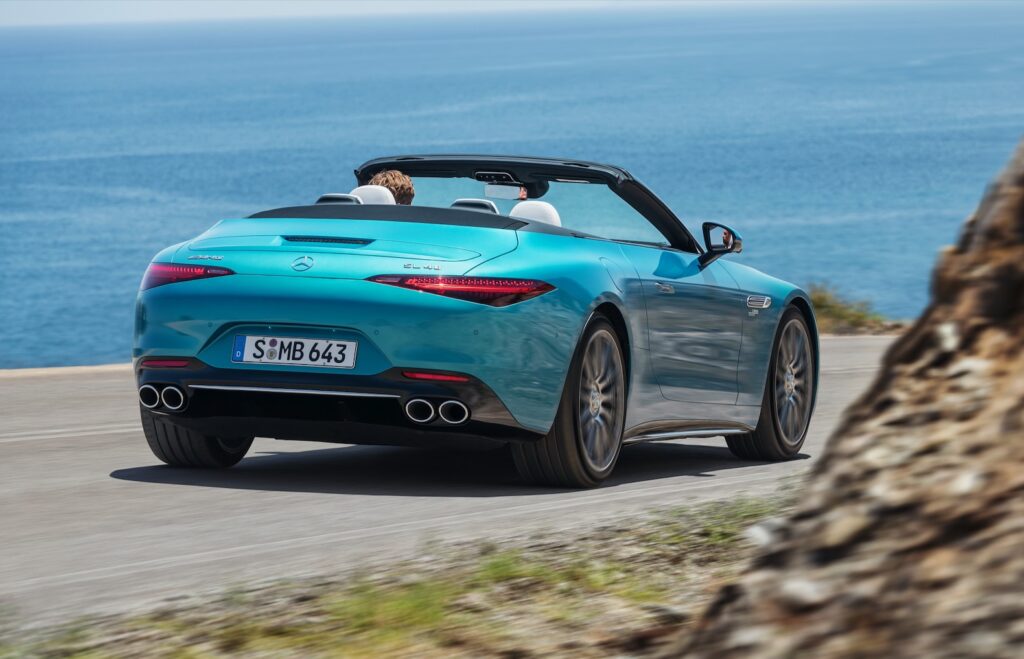 The SL 43 is powered by a 2.0-liter turbocharged four-cylinder engine that generates 375 horsepower and 354 pound-feet of torque. It's actually not that far off from the 4.0-liter V8 in the SL 55, which has an additional 94 hp. The SL 43 sends the power to the rear wheels via a nine-speed multi-clutch transmission. The V8 models feature all-wheel drive.
The SL 43 has an estimated 0-60 mph time of 4.8 seconds on its way to an electronically limited top speed of 170 mph.
The 2023 Mercedes-AMG SL 43 is priced at $111,050.