Most Americans know the name Maserati, even if they don't know of Maserati.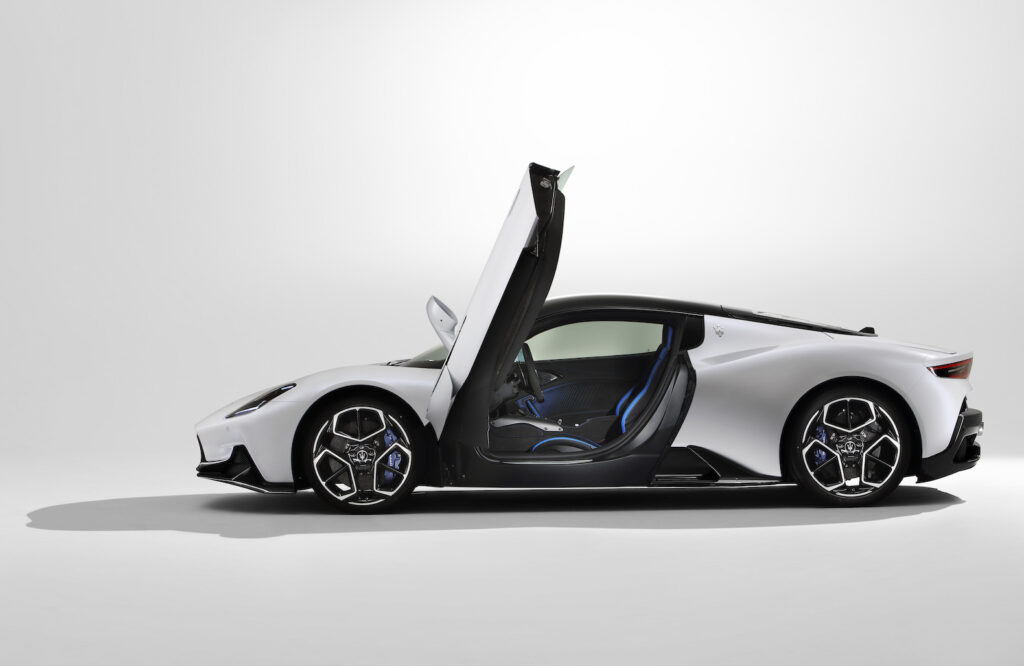 They are unaware of the significance of the Maserati 8CTF, which Warren Wilbur Shaw, at 27 years old, drove to two Indianapolis 500 victories in 1939 and 1940. More than ten years later, great racers like Tazio Nuvolari, Juan Manuel Fangio, and Stirling Moss were driving Maserati race cars to Grand Prix triumphs in Argentina, Belgium, France, Germany, Great Britain, Italy, and Monaco. It's a brand with stellar racing credentials, albeit decades old.
Yet years of stale products and misguided sales policies saw cheap lease deals on Maserati Ghiblis transform the once-rarefied brand into something as common as Gucci handbags and Ralph Lauren polo shirts. Thankfully, Maserati righted itself with the arrival of the MC20, as the company aims for class production, not mass production. It's limiting the number of vehicles it manufactures, recasting them as true luxury products, i.e. rare and expensive.
Exhibit A: the 2023 Maserati MC20, base price $212,000.
The two-passenger, mid-engine coupe MC20 supercar, now in its second year of production, meets the goal. Its conception, design, and construction take place in Modena, Italy, and boasts Maserati's first new engine in 25 years. With a twin-turbocharged, twin-combustion design, one inspired by Formula 1 racing. With an eight-speed, dual-clutch transmission, it produces 621 horsepower through the rear wheels, returning a 0-60 mph time in less than 2.9 seconds on its way to a 202-mph top speed.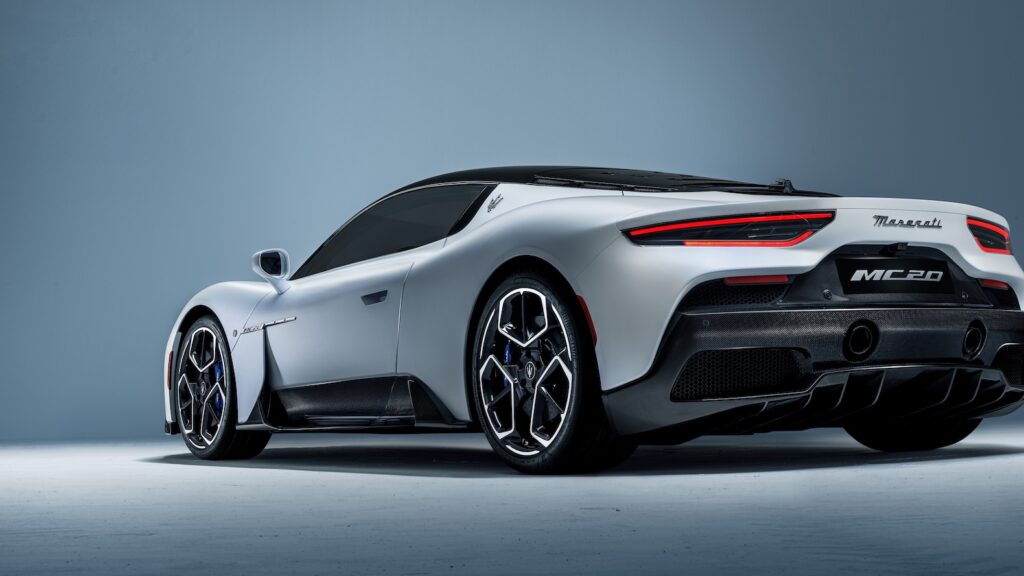 The mechanics are contained within a carbon-fiber monocoque, which is exquisitely sensuous, its form not browbeaten by aerodynamic priorities or childish Gameboy car designer fantasies. It's adult, and sophisticatedly sporty. The lack of juvenile gimmickry is also true of the interior, although it lacks the obvious panache of the exterior, being far more straightforward. With a programmable instrument cluster and the typical infotainment screen capabilities, the instrument panel is functional, but the interior lacks artistic panache.
But being a Maserati, you expect some eccentricities, and you have them. Engaging park is not done in the typical fashion, and takes some getting used to. And the MC20's scissor doors swing out as well as up when you open them, requiring a lot of room. Oh, and trunk space is minimal. Still, all is forgiven once in motion.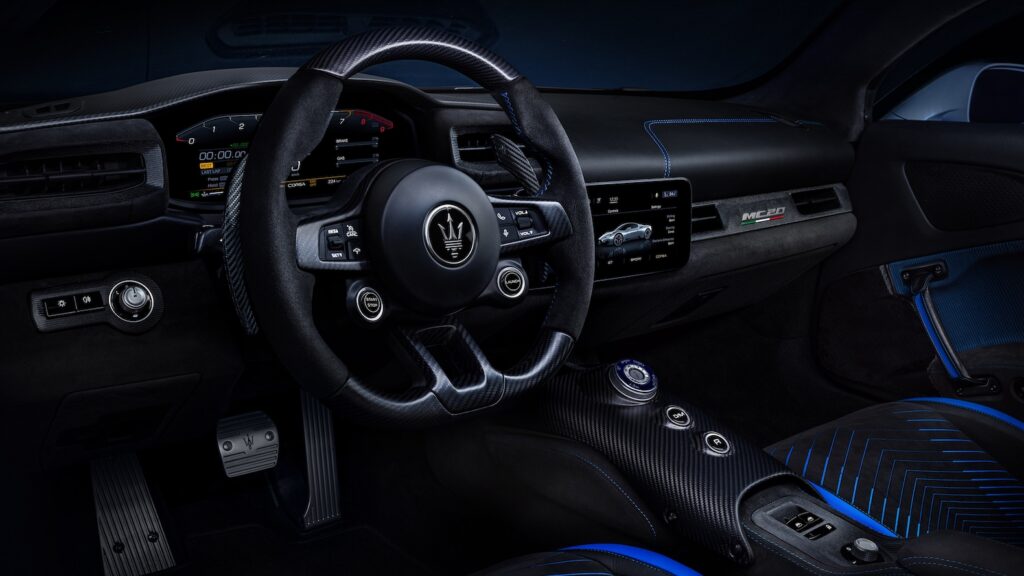 The MC20's 3,300-pound weight places it among the lightest in its class, so it goes without saying that it's quick. And, with its double-wishbone adaptive suspension, its responsiveness and precision are grin-inducing. And a wide range of parameters, such as steering effort and throttle sensitivity, can be adjusted via the infotainment screen.
But the biggest surprise is its refinement. The MC20 offers more comfort than you'd ever expect from such a beast, even in race-mad Corsa mode. So many vehicles in this class are perpetually in an aggressive frenzy, making driving them slowly a chore. But at low speeds, the Maserati MC20 is remarkably polished in a manner that few supercars are; It's amazing – and welcome.Quirky, comfortable, and quick, the 2023 MC20 is truly lovely to look at and delightful to drive.