A few months ago Jeep unveiled the 2020 Jeep Gladiator Mojave, an even more off-road ready version of the pickup. The Gladiator Mojave was also the first Jeep to get the new Desert Rated badge. If you've been wondering if a Wrangler Mojave is coming, you'll be happy to hear that it's coming for the 2021 model year.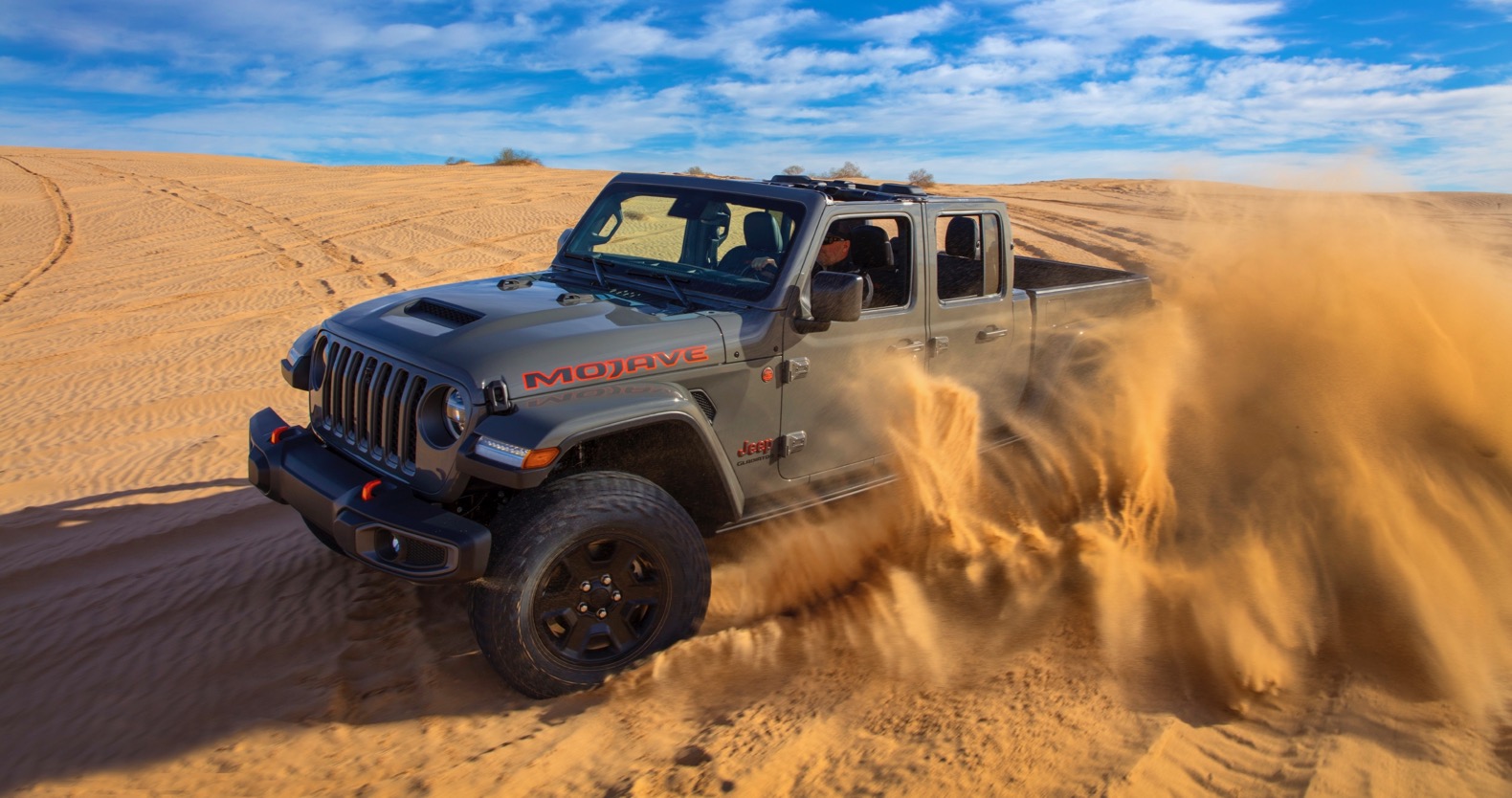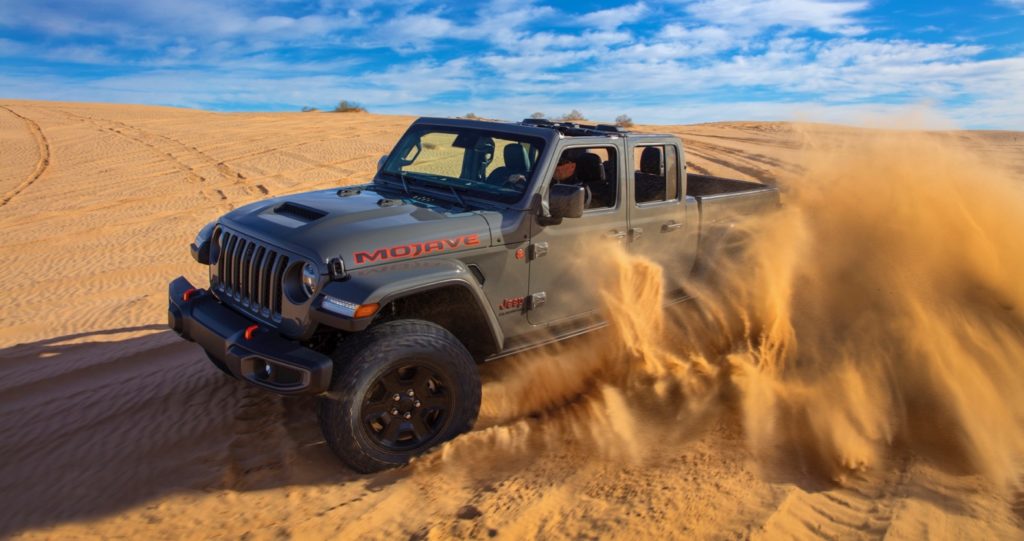 MoparInsiders is reporting that the Mojave trim level will be added to the 2021 Wrangler. The Wrangler Mojave will likely get many of the same off-road upgrades as the Gladiator Mojave, which includes Fox 2.5-inch internal bypass shocks with external reservoirs, Fox front hydraulic jounce bumpers, a one-inch front suspension, stronger axles and a reinforced frame.
Inside the Wrangler Mojave will also get may of the same upgrades as the Gladiator Mojave, including more aggressive front seats, Copperhead Orange accent stitching, and a unique leather wrapped steering wheel. A ford-facing off-road camera is also going to be optional to help drivers see obstructions in the road easier.
There will be one big difference between the Gladiator Mojave and the Wrangler Mojave. Sources claim that the Wrangler won't be powered by the 3.6-liter V6 and instead will be powered by the 280-hp 2.0-liter turbocharged four-cylinder engine.